After the Christmas lighting event, we headed straight to nosh Restaurant for a lovely dinner feast. We were able to try out one of their dinner buffets which left us very full and satisfied for the night!
It's winter season and the weather was particularly windy so we decided to stay indoors during this time.  Located at the Movenpick Hotel in Jumeirah Lakes Towers, this restaurant offers buffet theme night specials, brunches, al fresco dining experience with lake views, breakfast, Friday brunches and live entertainment.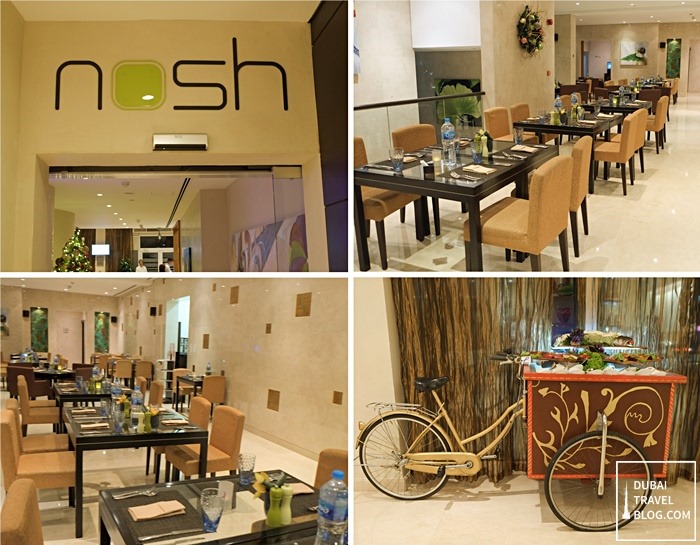 nosh restaurant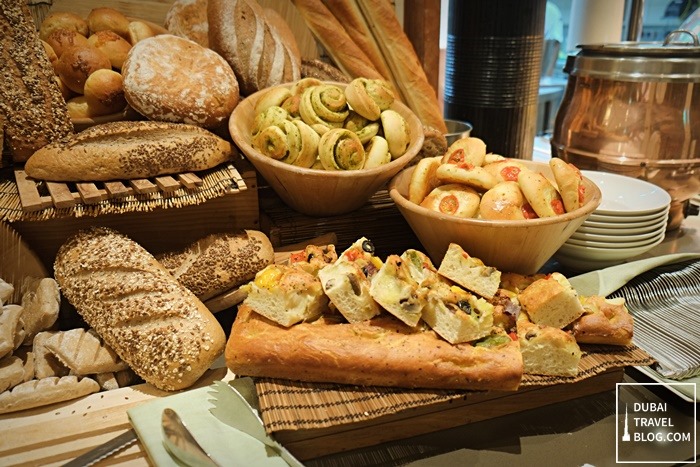 bread station
Nosh Restaurant at Jumeirah Lakes Towers
Nosh Restaurant was packed with a variety of dishes. Seafood ice bar, dimsum kitchen, Indian kitchen, sushi station, salad bar, cake and desserts station were available for you to get your servings of different cuisines.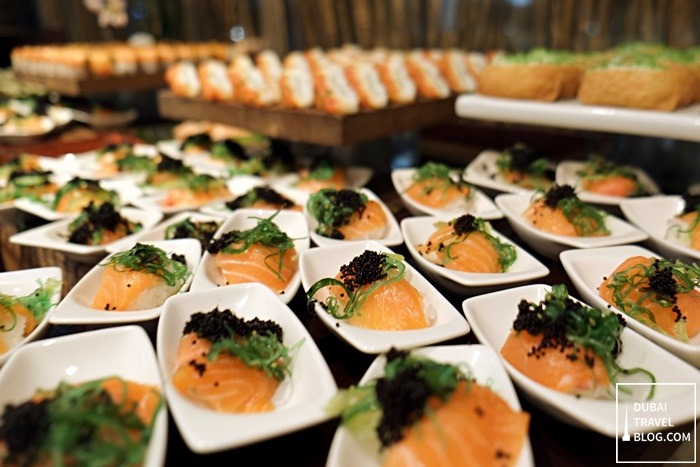 sushi station
seafood bar
Nosh restaurant buffet
Although they offer different themes every night, nosh restaurant aims to consistently provide a quality dining experience all throughout.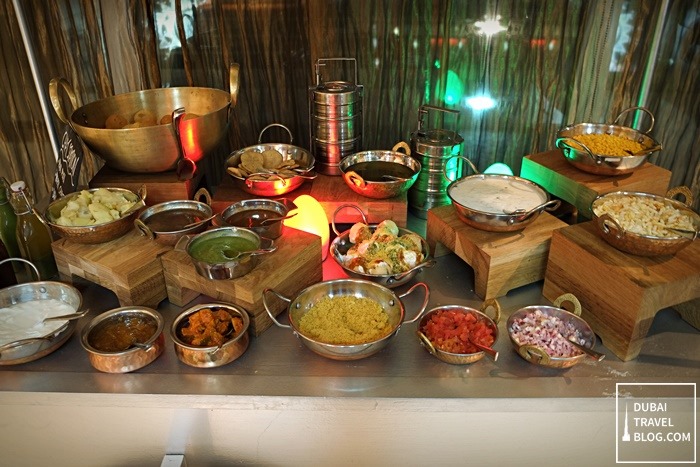 Chaat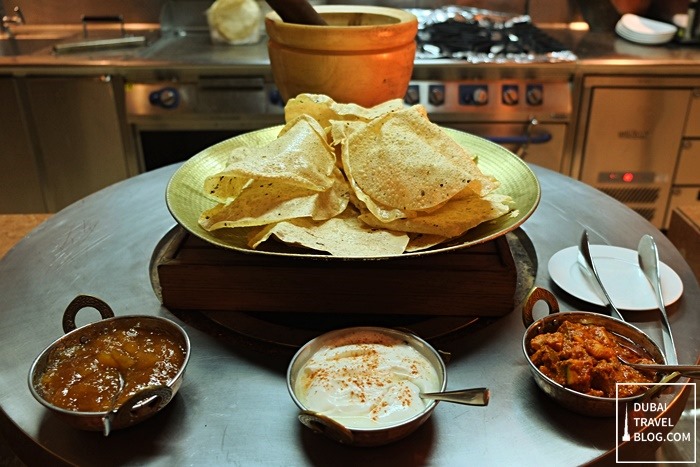 Nosh at Movenpick JLT
selection of main meals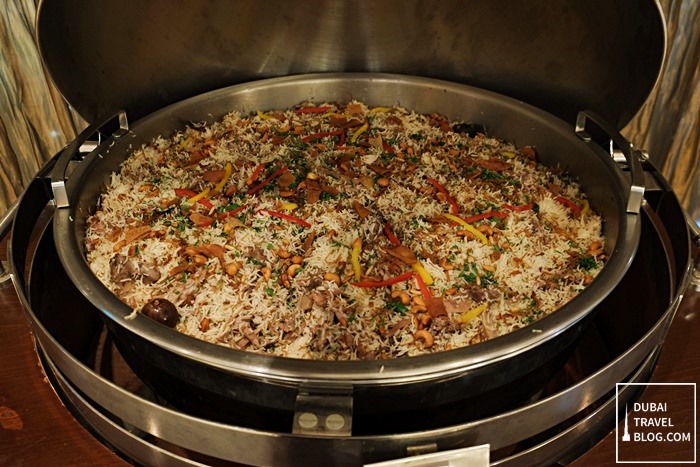 lamb ouzi
The dessert station was actually the first station that greeted us when we walked in the restaurant. With the Yuletide season, the food decoration was set up really well to entice guests to grab a plate and get some servings right away.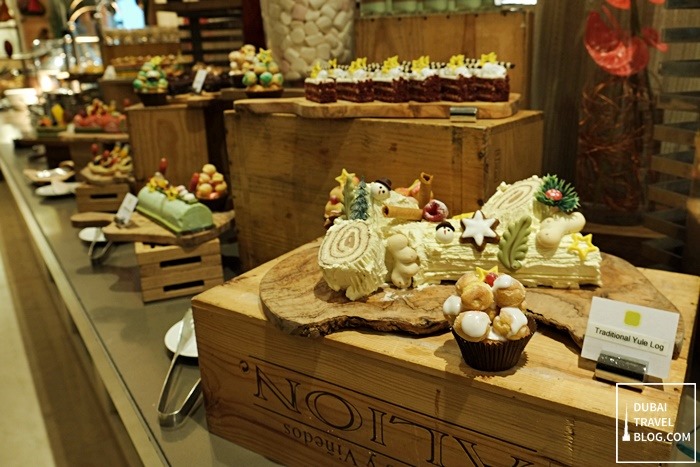 desserts station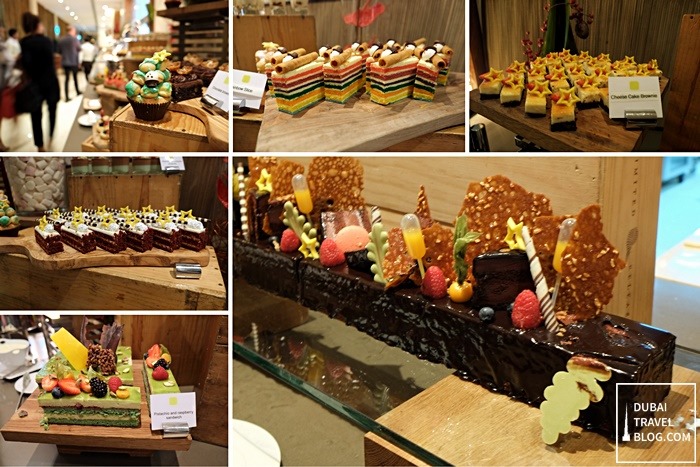 cakes aplenty!
nosh Restaurant's theme nights start from 6:30 pm to 10:30 pm, so if you're in the area, why not drop by for some hefty servings? Nearest metro station is in Jumeirah Lakes Towers Metro station – red line.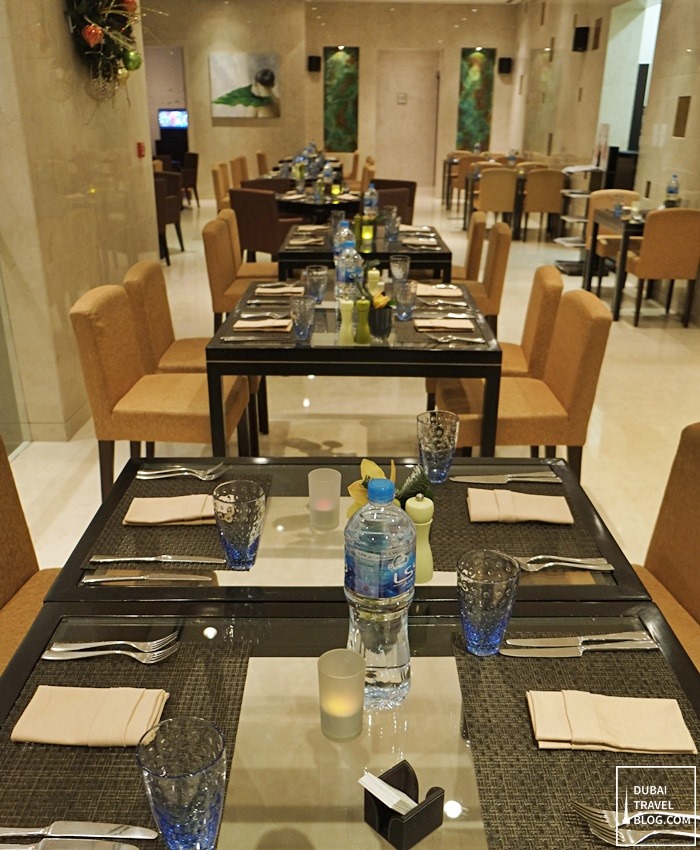 Nosh Restaurant – Jumeirah Lakes Towers
nosh serves up refined international fusion cuisine. A constantly changing range of themed buffet favourites and a mouth-watering à la carte, ensure that every taste is satisfied whether for breakfast or dinner. Themes may change but some things remain reassuringly consistent. The friendly ambience of the open kitchen. The inviting alfresco terrace with its soothing views of the lakes and waterside walks. The variety of seating options for every mood, from private dining area to welcoming open plan settings.

— Movenpick JLT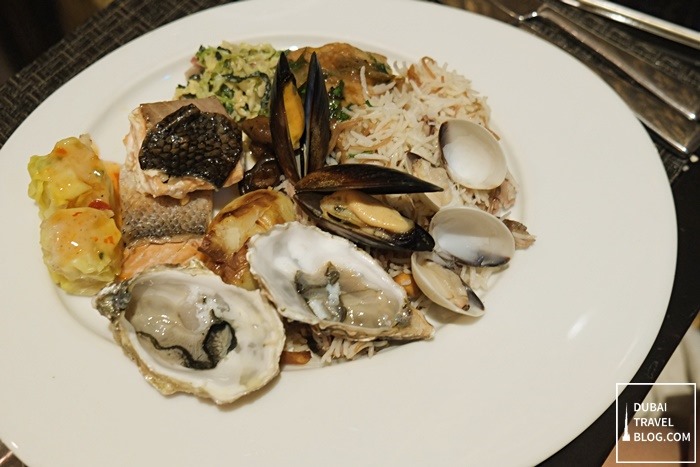 my wife's plate
my plate
Opening Hours:
Breakfast: 6:30 am to 10:30 am
Theme Nights: Saturday to Sunday from 6:30 pm to 10:30 pm
Friday Brunches: Lunch Brunch: 12:30 pm to 3:30 pm
Evening Brunch: 6:30 pm to 10:30 pm
Contact Information
Nosh Restaurant @ Movenpick Hotel JLT
Website: Nost Restaurant – Movenpick
Address: Cluster A – Jumeirah Lakes Towers
Phone: +971 4 438 0000
Email: hotel.jumeirahlakestowers@moevenpick.com
Facebook: facebook.com/Moevenpick.Hotel.Jumeirah.Lakes.Towers/
Twitter: twitter.com/movenpickjlt
Instagram: instagram.com/movenpickjumeirahlakestowers/
Location Map
Nearest Metro Station: Jumeirah Lakes Towers Metro Station – Red Line