A new hotel launches in Dubai. Leva Hotels is a Four Star property along Sheikh Zayed Road so it is strategically located near the busy city. With modern chic and quirky interiors, it offers the millennial traveller a comfortable space to stay after a day of touring in the city.
Dubai is always opening new hotels and it's nice that establishments are catering to more markets. My wife and I would like to try staying in this hotel one of these days.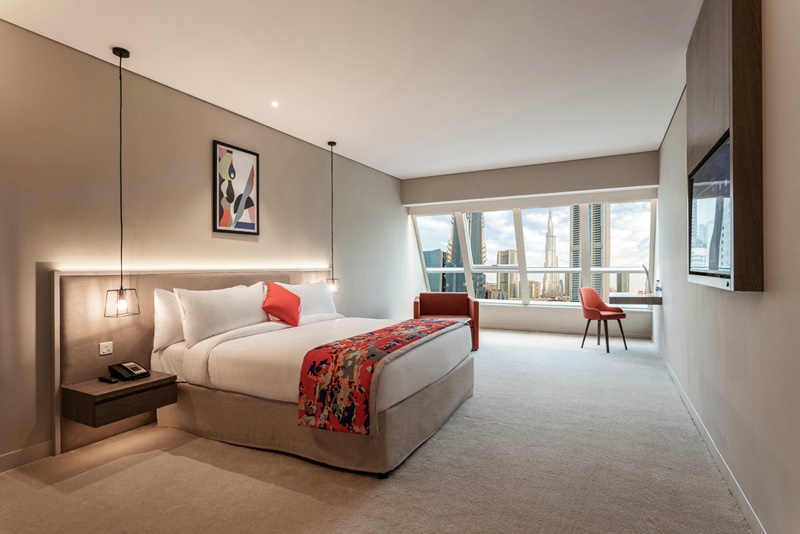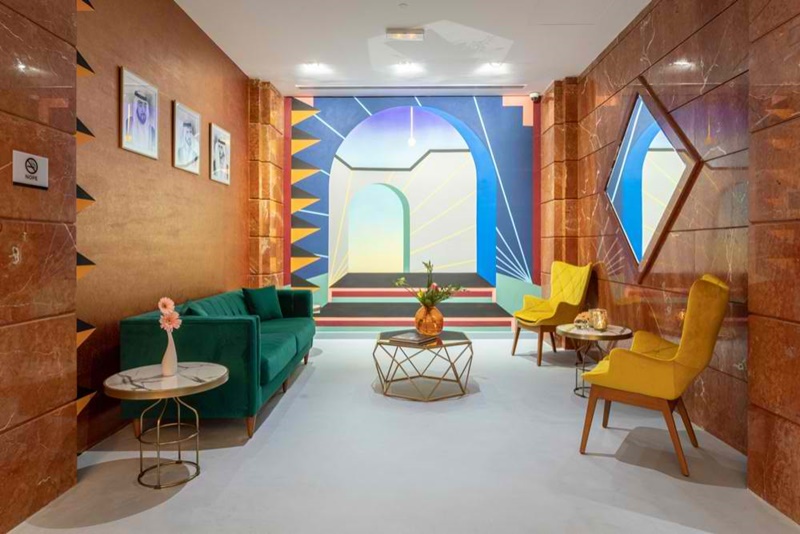 Leva Hotel Apartments Opens First Property in Dubai
Leva Hotels, announces the launch of their much-awaited 4-star Hotel property on Sheikh Zayed road, Dubai. The new hotel consists of 178 thoughtfully designed rooms with chic interiors, custom designs and fittings, luxurious bedding and fine furnishing that have been carefully selected to simplify and enhance one's stay.
Tucked between Al Wasl Road and Sheikh Zayed Road, the hotel occupies one of the most enviable addresses in Dubai. Located in Mazaya centre, Leva stands in the midst of celebrated tourist attractions like City Walk, oversees the tallest building in the world, Burj Khalifa as well as every shopper's paradise – The Dubai Mall.
Wander around the dazzling Dubai Mall one day or absorb the soothing sounds of the Dubai Water Canal the next – all within easy reach. Thus, complimenting the hospitality offerings already present at these locations. Catering to the modern traveller who seeks Comfort, Service and Value, Leva understands that today, guests look for unforgettable experiences tailor made for them and will rate experience over expense.
S Anand, Chief Executive Office, Leva Hotels said, "We are delighted to announce that Leva Hotel is ready to take its guests on a journey of unmatched hospitality. At Leva, we believe in offering our guests with experiences that stays with them. An excellent experience is what wins a guest over and creates value for them, and good value creates its own market."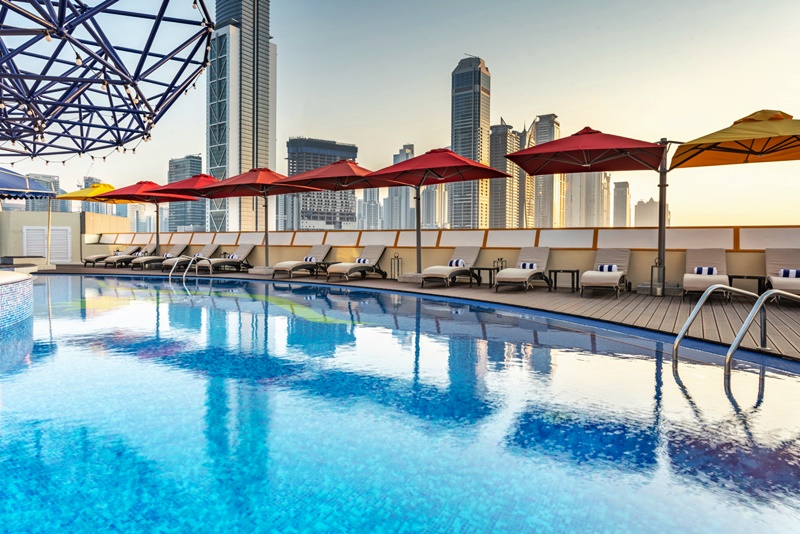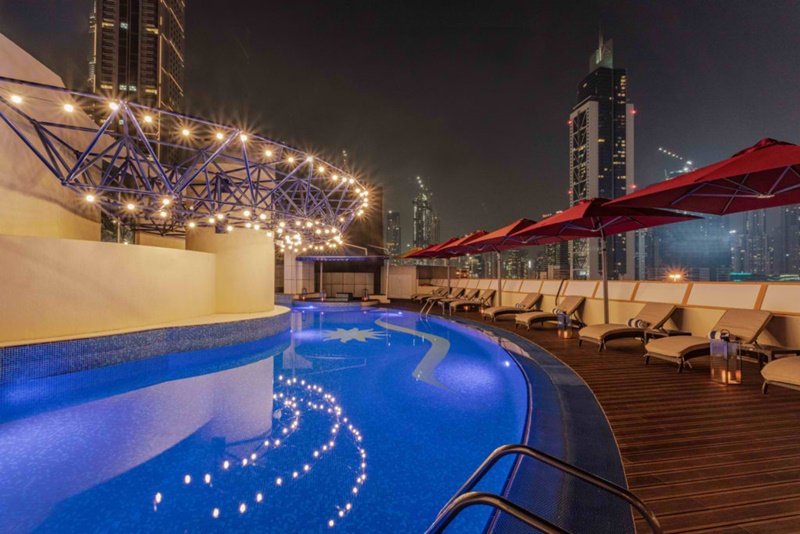 Open in space and spirit, Leva offers a living environment where design and technology blend together seamlessly. The artistically designed rooms span across 3 different categories – Studios, 1BHK and 2BHK. There are 162 studio apartments in the property, 19 of which offer views of the Burj Khalifa and are thus called Burj Studios. For those looking for even more spacious rooms, the property offers 16 one-bedroom apartments and a spectacular Burj Suite that faces the Burj Khalifa.
Moreover, every room in this upscale property has a unique structure that has been carefully designed to offer a wide variety of customizations to the guests to choose from. The rooftop swimming pool is a getaway in itself that allows guest a chance to cool off with a scenic view of the city and feel the pulse of the city that never sleeps.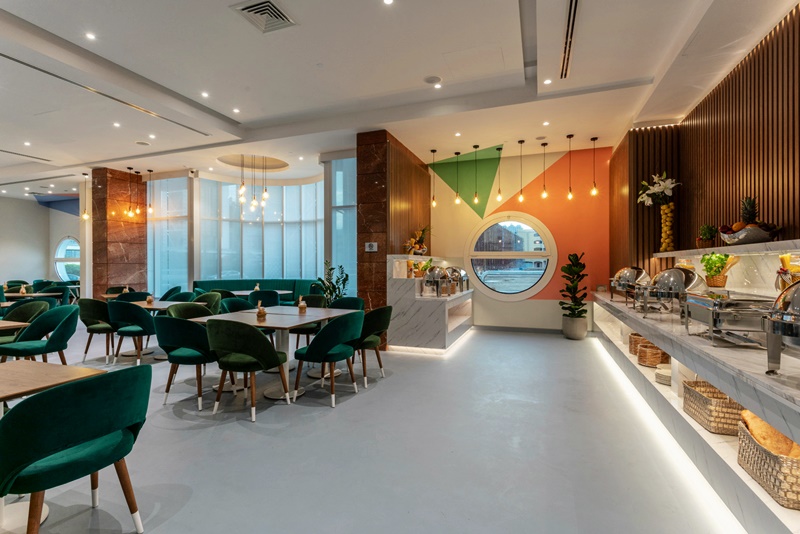 When it comes to the interiors, every corner of the hotel has a story to tell. Right from hand painted pieces of art from local artists, to the soothing and tranquilizing music for the common areas, the rooms are equipped with contemporary facilities and fittings to offer guests a class of comfort that makes them feel special every moment of their stay.
The property also offers wellness facilities like a Gym, Spa, a 24×7 Business hub and most importantly, an efficient hotel staff that is entirely dedicated to ensuring a hassle free and memorable experience for every guest that walks into LEVA. A great hospitality experience can never be complete without great food. To take back delicious memories of their stay at Leva, guests can tuck into an all-day Italian dining at the Ecco restaurant – from energizing breakfasts and enjoyable lunches to refreshing beverages, desserts and savouring dinners.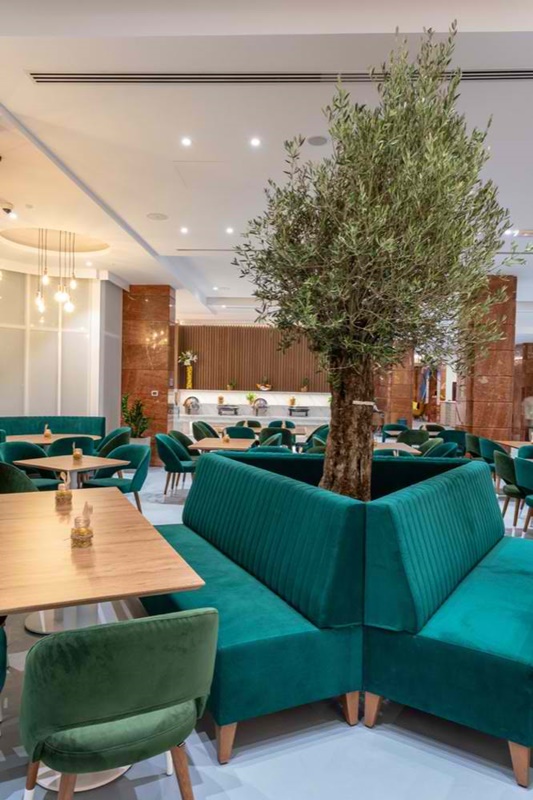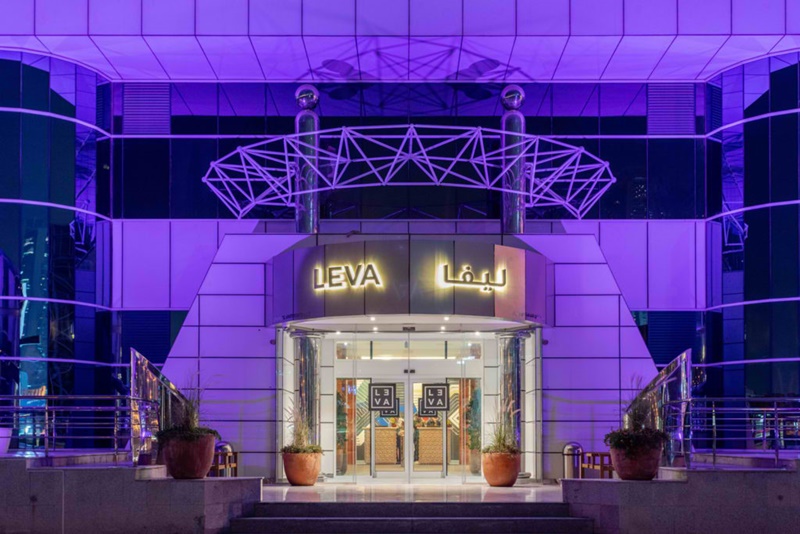 Contact Information
Leva Hotel Apartments
Address: Mazaya Centre – Sheikh Zayed Collector Rd – Dubai – United Arab Emirates
Phone: +971 4 526 6000
Website: stayleva.com
Google Map Location
Below is a map guide to the location of LEVA Hotels: