We had a wonderful Japanese dinner at Kimura-Ya in Business Bay. Located at the lobby level of The Oberoi Hotel, Kimura-ya is an acclaimed restaurant chain that has over 200 outlets across Japan. This is the first time that it branched out in the UAE. The menu is designed by Japanese Chef Kohei Kobayashi and features a wide range of Japanese dishes.
It was nice to visit the Business Bay area as this is not usually one of the places my wife and I usually hang out.
Alcohol: YES
entrance at Kimura-Ya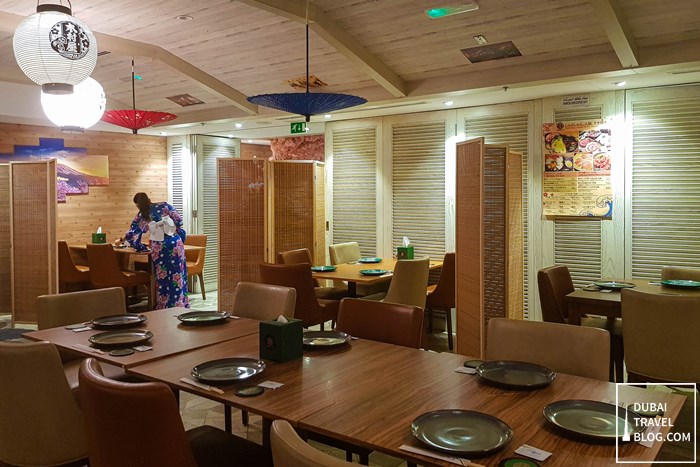 inside the restaurant (partitions for safety measures)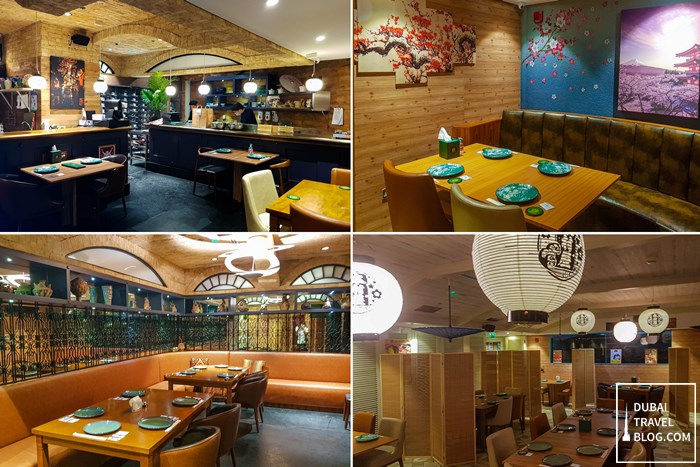 Kimura Ya Restaurant
Kimura-Ya Dubai: Authentic Japanese Restaurant Review
Entering the restaurant, I was surprised by the number of diners present during that evening. It was a Friday weekend after all. The full and busy tables with people having a feast of Japanese menu was quite opposite to the peaceful ambiance of the hotel lobby. It's good to make a reservation beforehand as it can get really busy.
Despite the crowd, the tables have been socially distanced and wooden partitions have also been added in between tables to adhere to the current health and safety precautions.
Appetizers – Sushi, Tempura, Yakitori
It was quite a feast! Among the variety of dishes we tried include sushi, shabu-shabu hotpot, yakitori tempura, ramen, etc.
California Roll – AED 55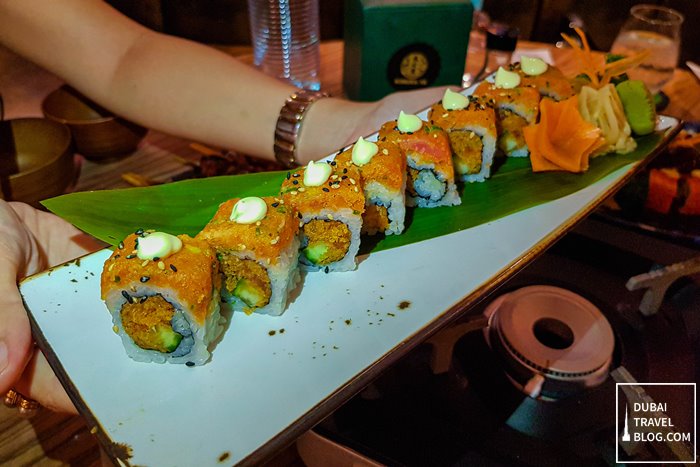 Spicy Tuna Roll – AED 65
Agenasu no ohitashi (Deep fried eggplant with dashi) – AED 35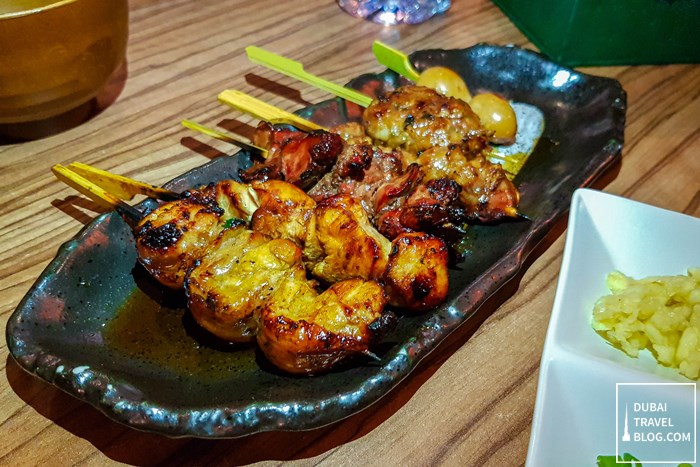 Yakitori Tare (6 kind of Yakitori Sauce) – AED 60
Chuka Soba (Shoyu Ramen) – AED 50
Spicy Ebi Mayo (Dynamite Shrimp with spicy mayonnaise) – AED 55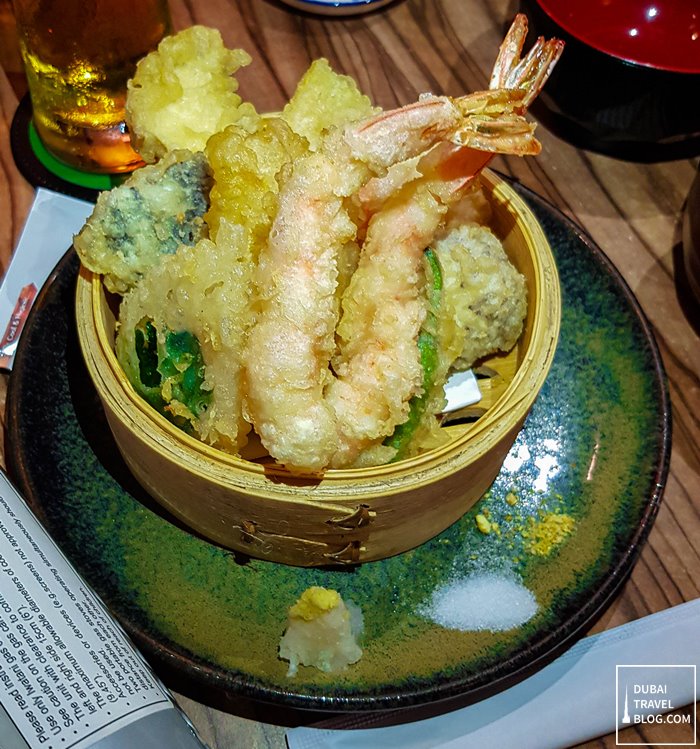 Tempura Moriawase (Assorted Tempura) – AED 70
Shabu Shabu Hotpot
Aside from the appetizers, sushi, ramen and other a la carte menu items, we also ordered a shabu-shabu hotpot which included thinly sliced beef dipped in seasoned broth. We couldn't get enough of its taste!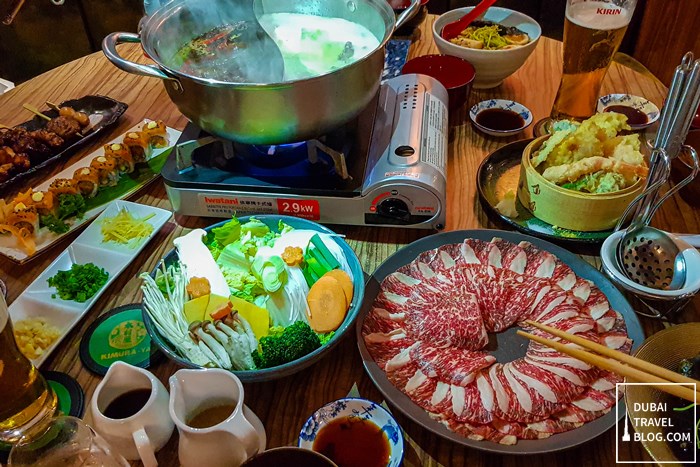 Set Australian Beef Hotpot for 2 persons – AED 170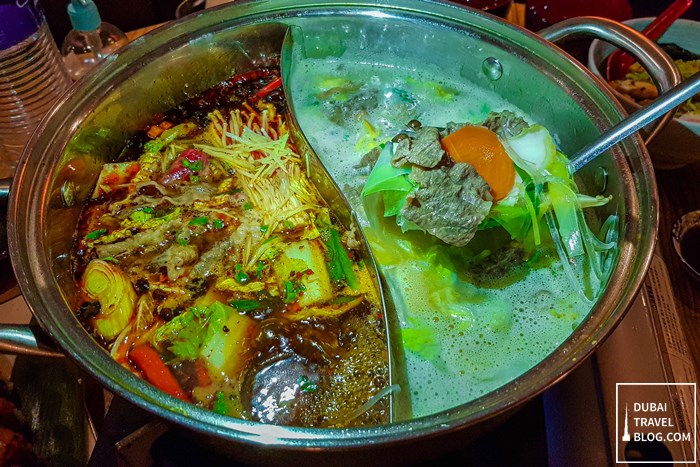 savory broth!
What is Shabu Shabu?
Shabu-shabu is a Japanese hotpot dish said to have from Chinese hotpot cuisine. The current form of shabu-shabu in Japan was developed in 1952 at Eiraku-cho Sueiro Honten, a restaurant in Osaka.
In shabu-shabu, thinly sliced beef is briefly dipped in a pot of seasoned broth. This is just long enough to cook it. After, the beef is dipped in a condiment, such as a ponzu (cirtus) sauce or sesame sauce, and eaten. Variations like shabu-shabu and seafood shabu-shabu are also common, and vegetables are also often part of the meal.
– Kimura Ya Dubai
Desserts
For dessert, we ordered the ice cream options including the Black Sesame Ice Cream, Matcha Ice Cream, and Kimuraya Parfait.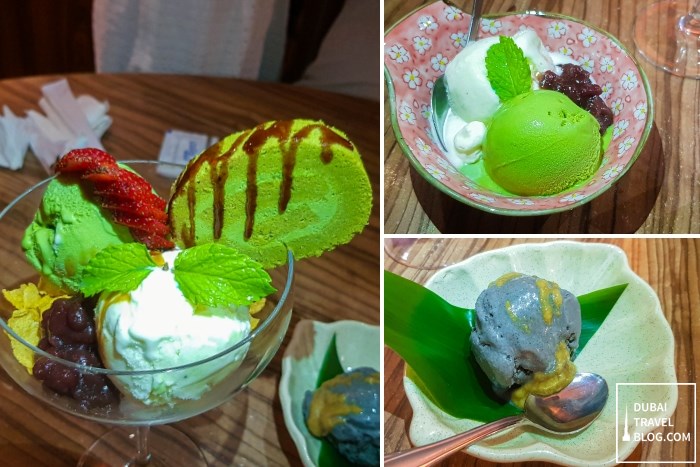 Kimuraya Parfait – AED 50
Matcha Ice Cream – AED 25
Kuro Goma Ice Cream (Black Sesame Ice Cream) – AED 25
Drinks
This Japanese restaurant also features a variety of beverages. We ordered Kirin beer and also a cocktail and mocktail. My companions found their drinks quite interesting. The Tokyo mocktail was very fresh and fruity.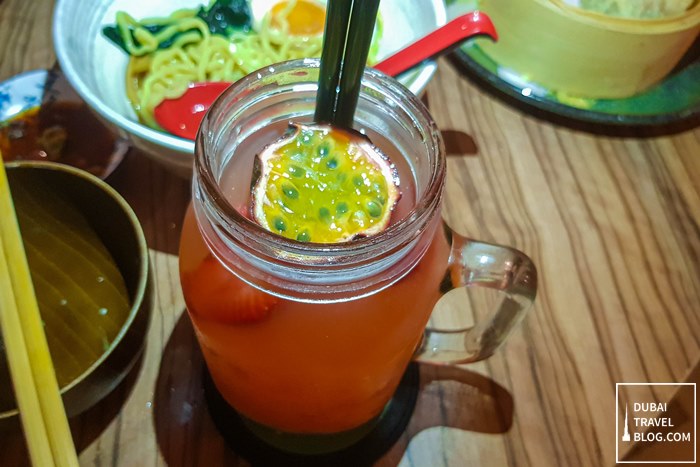 Tokyo (Fresh Passionfruit, fresh strawberry, lemonade and top up with apple juice) – AED 45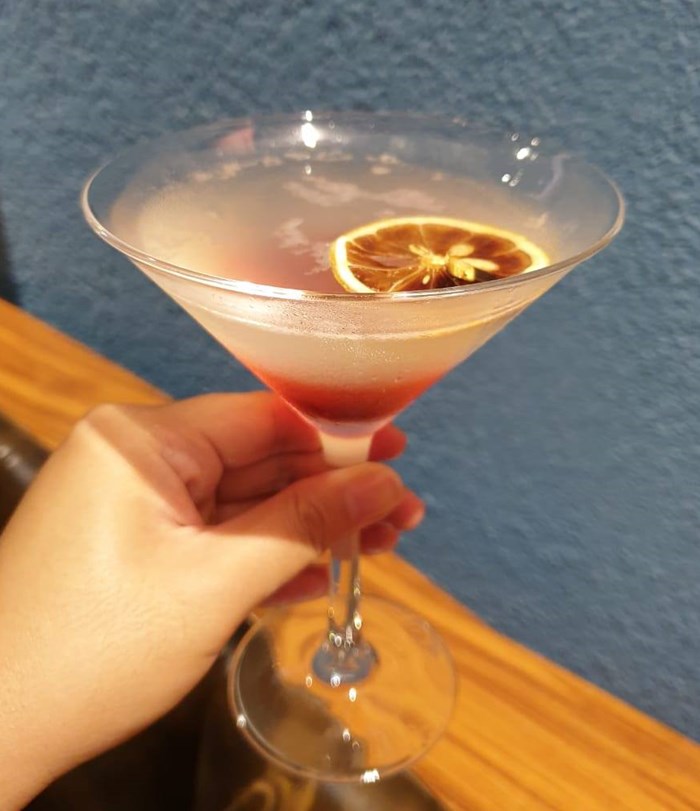 Geisha (Gekkeikan Sake, peach liqueur freshly squeezed lemon juice with drops of grenadine) – AED 60
The standouts were the beef shabu-shabu where we immensely enjoyed the tasty soup. We also loved the spicy tuna sushi roll, yakitori skewers, deep-fried eggplant with dashi, shoyu ramen, and the Kimura Ya Parfait dessert. Plus points as well for the Kirin beer and the Tokyo cocktail!
The staff and crew were professional and courteous. Despite the busy crowd, they were able to handle the service very well.
Contact Information
Kimura-Ya Dubai
Address: The Oberoi Hotel Dubai, The Oberoi Centre, Al A'amal St., Business Bay, Dubai, UAE
Telephone: +971 4 444 1455
Email: kimura-ya@kimuraya-dubai.com
Facebook: https://www.facebook.com/kimurayadubai/
Instagram: https://www.instagram.com/kimurayadubai/

Google Map Location
Below is a map guide to the location of The Oberoi Hotel Dubai. The restaurant is at the lobby level. In going to the hotel, we had the self-parking option in the basement area.