During our 2nd day at Hyatt Place Dubai/Wasl District, we spent our breakfast in bed (actually in a comfy sofa) inside our spacious room. We usually wake a little later in the morning and tend to rush going to the buffet whenever we have staycations so this time, I wanted us to dine without rushing to prepare.
We also went to the buffet the previous morning so I figured it was good to experience the room service provided by the hotel. As we were in their Gallery Cafe the night before, the staff went out of their way and asked us for our breakfast orders. It was a good gesture so they could prepare them in advance and deliver the food at our requested time.
room service
Breakfast in Bed at Hyatt Place Dubai / Wasl District
Breakfast had some selections available such as oatmeal, cereals, fresh fruit platter, pancakes, bread, three-egg omelette, and some sides of toasts, sausages/bacon, potatoes.
I would've wanted them to have more food options such as other menu items served for lunch/dinner. However, for this instance, they only had breakfast menu items served from 6:30am to 10:30am. We opted to get the three-egg omelette, fresh fruits, and pancake for our meal.
fresh fruit platter – AED 19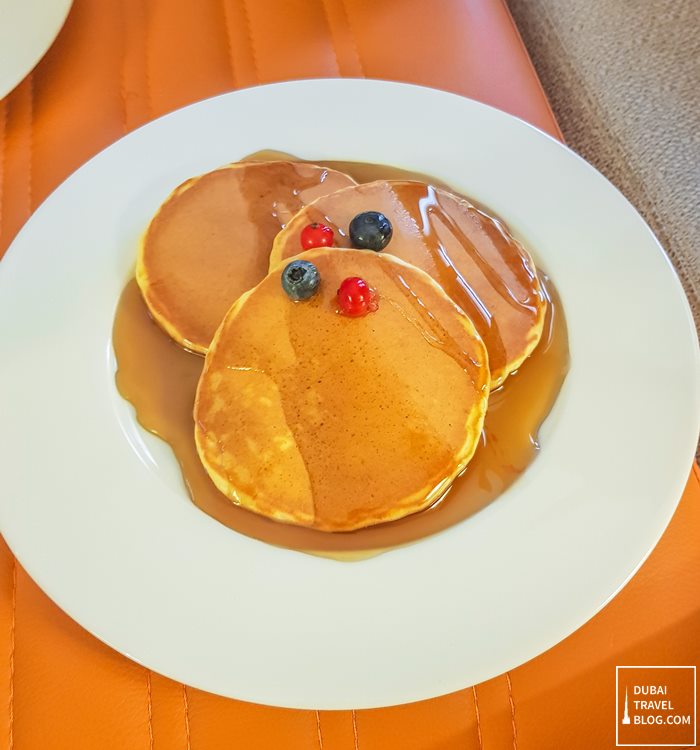 pancake with chocolate or maple syrup (they gave us both) – 19 AED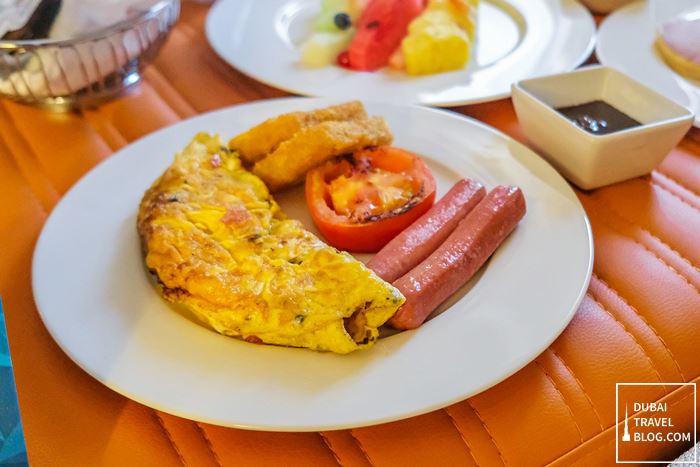 three-egg omelette – AED 19
with choice of onion, tomato, peppers, mushroom, green chilli, coriander and cheese, served with bran/white toast, potato, and chicken sausage

dining on the comfortable sofa
The food arrived on time, and prior to delivering the tray, they made a follow up just to check if we were awake. So it was quite a prompt service.
The hotel is still very new so maybe in the coming months they might update their menu items. It was quite a straightforward meal and we enjoyed having a lazy breakfast at the comfort of our room.
Contact Information
Hyatt Place Dubai/Wasl District
Address: Wasl District P.O. Box 128851, Dubai, United Arab Emirates
Telephone Number: +971 4 401 1234
Website: https://www.hyatt.com/en-US/hotel/united-arab-emirates/hyatt-place-dubai-wasl-district/dxbzm
Facebook: @HyattPlaceDubaiWaslDistrict
Instagram: @HyattPlaceDubaiWaslDistrict
Twitter: @HyattPlaceDubai
Google Map Location
Below is a map guide to direct you to the location of Hyatt Place Dubai/Wasl District. It's withing walking distance from Al Ghurair Centre Mall.