Han Shi Fu restaurant at Aloft Deira bai showcases authentic Chinese dishes with an infusion of bold flavours, promising an extraordinary experience for its guests. Located at the lobby level of the hotel, you can also access this restaurant from the City Centre Deira Mall. They have an irresistible AED 59 offer where you can enjoy unlimited dim sums, dumplings, baos, etc.
Also Read: Authentic Japanese Dinner at Kimura-Ya in The Oberoi Dubai
We've been waiting to dine in this restaurant for quite some time. It took us a while because it's a bit challenging to just walk in as the restaurant is always fully booked everyday!
The restaurant has a warm and friendly atmosphere, with a distinct Asian character. Interiors that combine an upscale bar with an Asian street eatery are both comfortable and dramatic. You'll appreciate the little touches of their design, from the furnishings to the silverware.
Alcohol: YES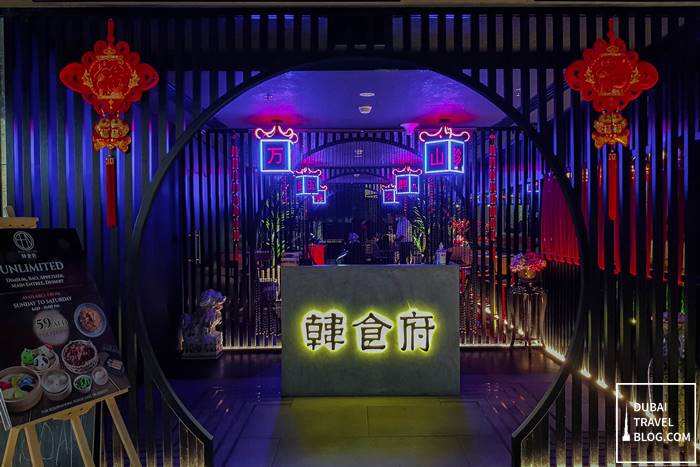 Han Shi Fu Dubai entrance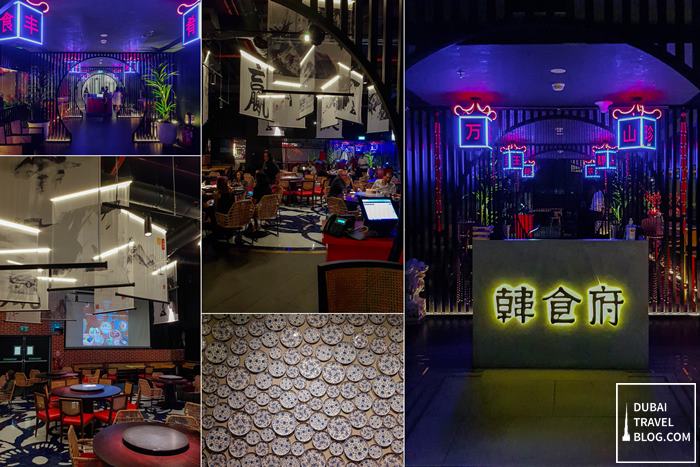 restaurant decor
AED 59 Eat All You Can Dim Sum, Baos, Mains at Han Shi Fu in Aloft Deira Creek
Han Shi Fu has a very popular "All You Can Eat Offer" for AED 59, every weekdays. They have over 50 different varieties of Asian dishes on the menu, including dumplings, baos, select mains, and desserts.
The beautiful, carefully curated cuisine transforms traditional Chinese cuisine into an art form, with contemporary interpretations of classics.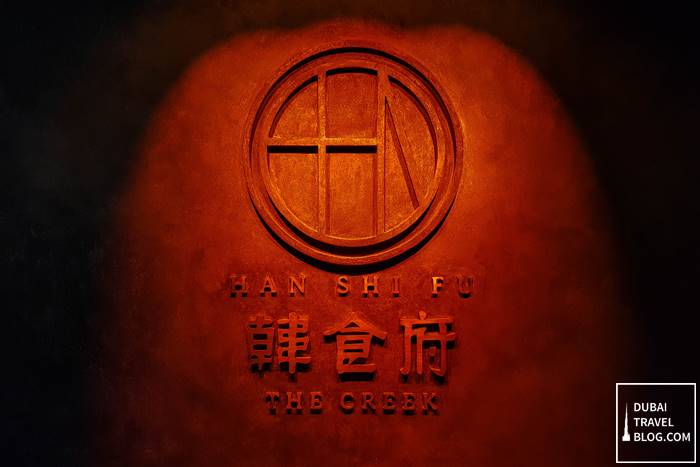 Han Shi Fu is located in Aloft Deira Creek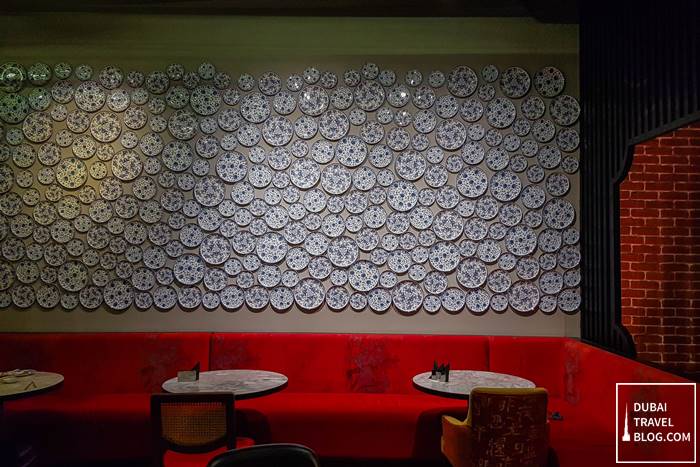 colorful decor
Han Shi Fu Dubai is owned by the same people behind the renowned Din Tai Fung UAE restaurants. This restaurant showcases authentic dishes with an infusion of bold flavors, promising an extraordinary experience each and every time.
You will be given a checklist notepad where you can tick off dishes among 50 items you wish to order. The food is served by batch and you have 2 hours for this dining experience.
TIP: If you find it challenging to choose which dishes to order, you can request from the staff for the best-selling items. We asked the staff to choose among the popular items and what they prepared for us did not disappoint at all.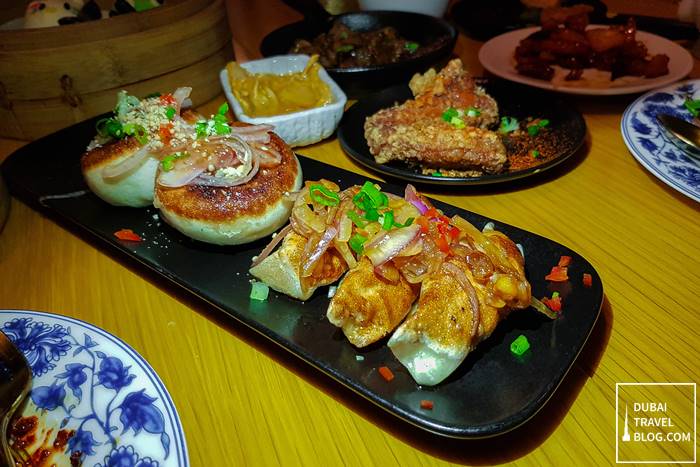 dumplings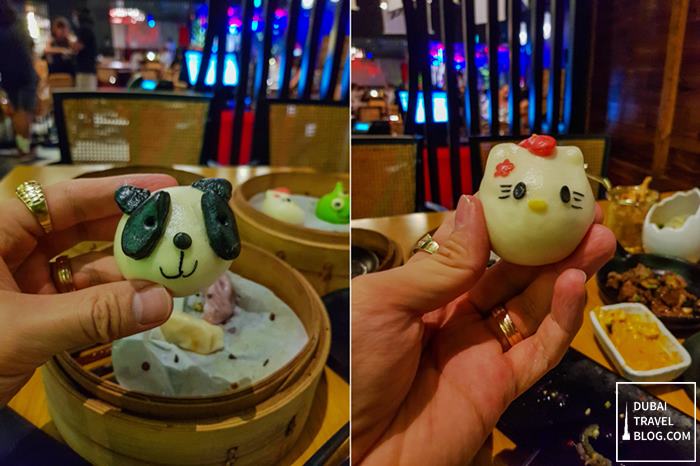 playful baos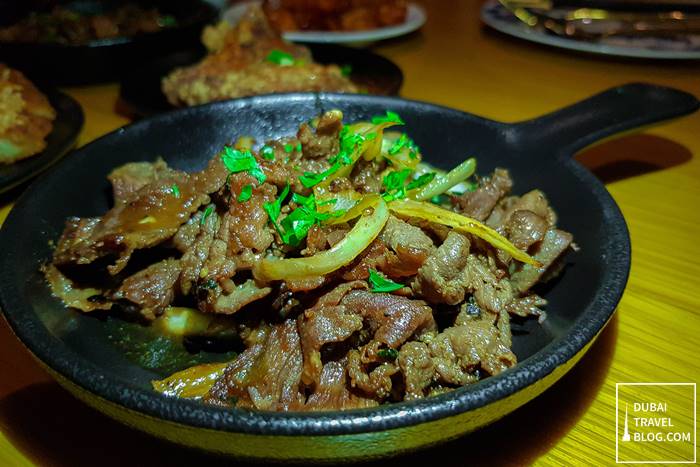 beef bulgogi
unlimited dim sum and mains
Food is nicely presented, and the atmosphere is modern and busy yet relaxing. For the price of AED 59, it's a fantastic deal. The food was delectable. I suggest trying all of their dimsum, and the colorful bao dishes.
We did not get to order all the items on their menu. But it's surely something to look forward to when we visit this place again.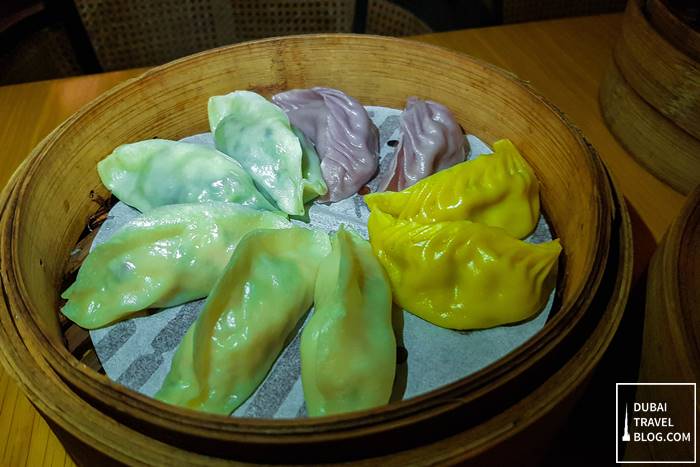 variety of dumplings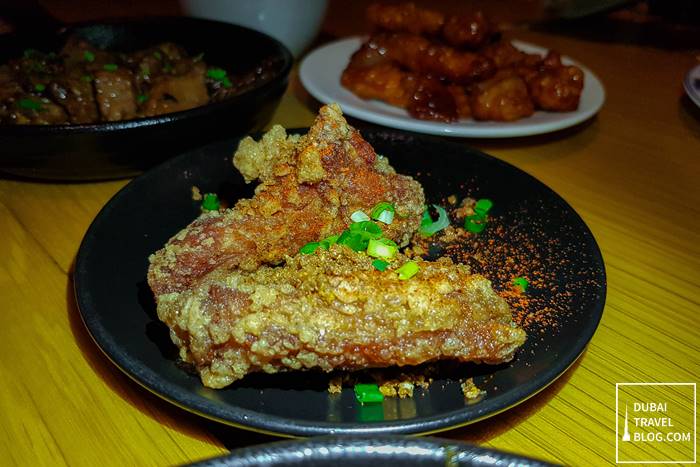 fried chicken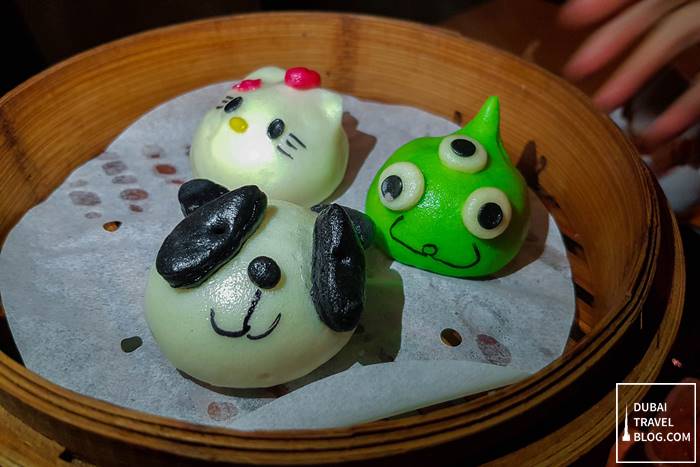 bao – try the green (chocolate)
Aside from the unlimited food, you can upgrade your package to get unlimited cocktails for only AED 77. They have a wide variety of cocktails to choose from so you can enjoy the food and drinks at a very affordable rate.
If you're looking for high quality food at very cost-effective budget in Dubai, check this place out.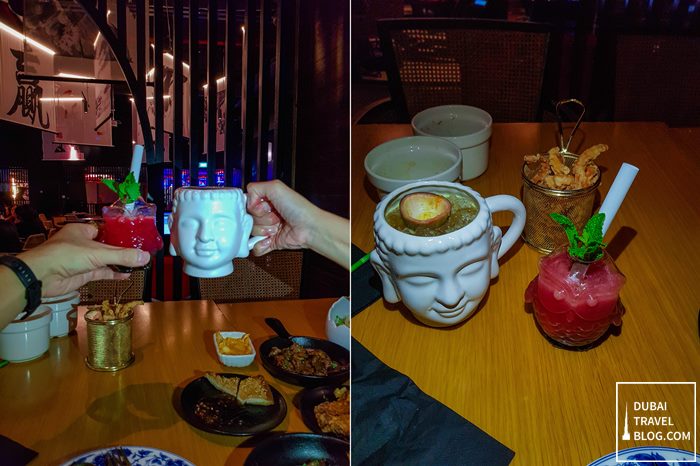 cocktails (go unlimited cocktails for only AED 77)
23 Photos of Han Shi Fu Restaurant in Dubai
Here are some pictures of the unlimited offer at Han Shi Fu Dubai based on our visit so you can have an idea of what to expect when you dine in this restaurant.
Video: Han Shi Fu Dubai Restaurant
Check out this quick video we've uploaded during our experience dining in Han Shi Fu Dubai!
Reservation is a MUST!
If you're dining with your friends or visiting in a large group, you'll need to book at least two weeks ahead of time. Because they are completely booked a week beforehand, reservations are difficult to come by.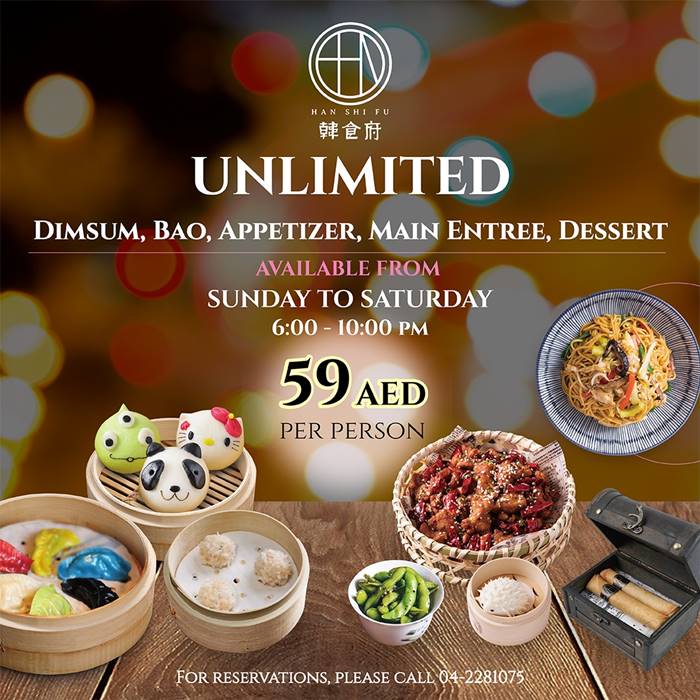 Summary
Excellent ambiance and excellent taste, as most of the foods on the menu are wonderful and of quality. I would highly recommend this place if you're looking for delicious food plus value for your money in Dubai!
If you're looking for an authentic Chinese dining experience with a modern twist, be sure to check out Han Shi Fu in Aloft Dubai. You will not be disappointed!
Contact Information
Han Shi Fu Dubai
Address: Aloft City Center Deira, Dubai
Telephone: +971 4 228 1075
Email: hsf@chinesepalacegroup.com
Website: https://hanshifudxb.squarespace.com/
Facebook: https://www.facebook.com/hanshifudxb
Instagram: https://www.instagram.com/hanshifu.dxb/
Google Map Location
Han Shi Fu Dubai at the lobby level of Aloft Hotel City Centre Deira. Below is the restaurant's location map for your reference. You can easily park in the dedicated FREE parking for hotel guests or you can also park in the mall.