We're glad to feature another UAE profile. Meet Catrina, the blogger behind 24 Hours Layover, a travel blog that focuses on travelling solo as a female with the goal of inspiring and empowering women to get out of their comfort zones.
Catrina works as a cabin crew for a leading airline in the UAE which has made it more accessible for her to travel to even more destinations. However, one thing to note about her story is that prior to working as a flight attendant she has already gone to a number of countries. It just goes to show that travelling is definitely something that she values a lot!
While there are costs associated to travelling, Catrina shares that it is important to give up certain aspects of your lifestyle so you can save enough money to support your priorities. It's a matter of sacrificing one thing to gain something else.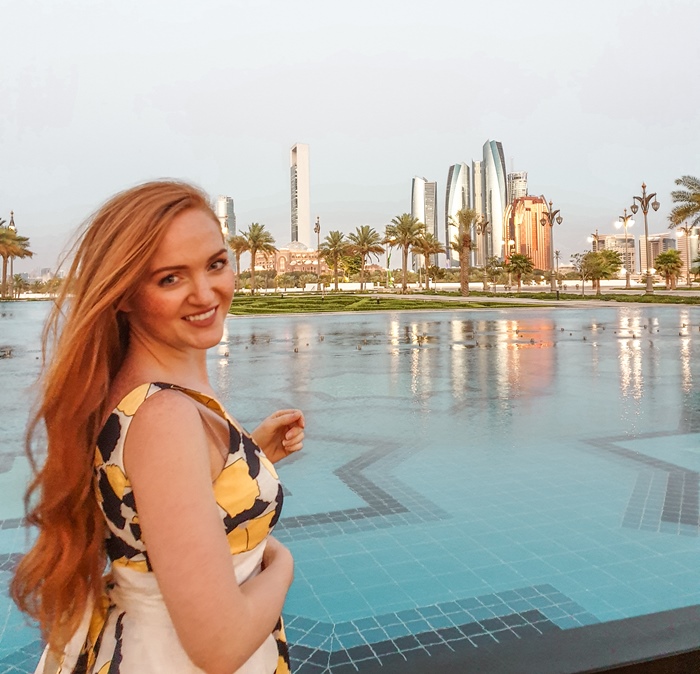 Blogger Interview with Catrina – 24HoursLayover.com
In our feature, Catrina discusses her story of how she arrived in the UAE and her insights about the country especially from the eyes of a Westerner. She also talks about how she set up her travel blog, how she funds her trips, personalities she looks up to, and tips for those who want to create their own website. Check out our feature below!
1. Tell us a little about yourself.
Hey! I'm Catrina and I left my London home to live in Italy for a year, before then relocating to the UAE. I came to the UAE by chance really: I previously hadn't even considered moving here, I just applied on a whim for a UAE based flight attendant job one evening in Italy when I was bored, and well, I got the job! The UAE seemed intriguing and somewhere new to discover and so I gladly accepted the job. That was over 3 years ago! I've been flying ever since, and in the past year I have also been working on my travel blog, 24hourslayover.com, which I created in my spare time. Besides blogging (and obviously travelling), my biggest love is Cuban salsa dancing, and so when I find a great salsa spot when I am travelling, I am in heaven!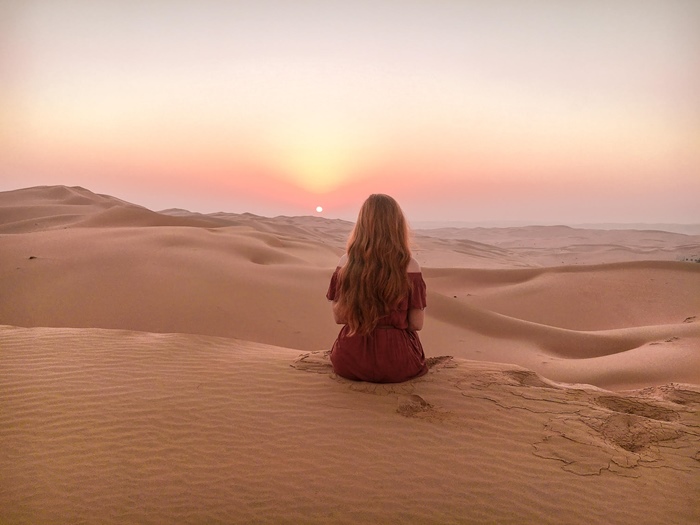 2. Can you tell our readers more about your blog/site page and how it started?
I have always loved travel and even before working as a flight attendant I had visited over 30 countries. I would always just share my travel pictures on my personal Facebook account for my friends and family to see, but especially when I moved to Italy and began travelling full-time, friends would often tell me I should start a blog as they loved seeing my pictures and reading my captions where I wrote all about my adventures. I really wanted to start a blog to document everything, but I just didn't have the first clue where to start, so it always just remained a dream that would never amount to anything. Anyway, fast forward to this time last year and I FINALLY started using Instagram and sharing my pictures to people besides my friends and family! I realised people WERE interested in my stories, photos and knowledge I had gained through my travels, and so in June 2018 I set up and started my travel blog '24 Hours Layover', which focuses on female solo travel, trip itineraries, tips for full-time travelling and travel resources. My goal is to inspire and empower women to travel, to give them confidence and the self-belief they need to get out of their comfort zone and go get that life they dream of!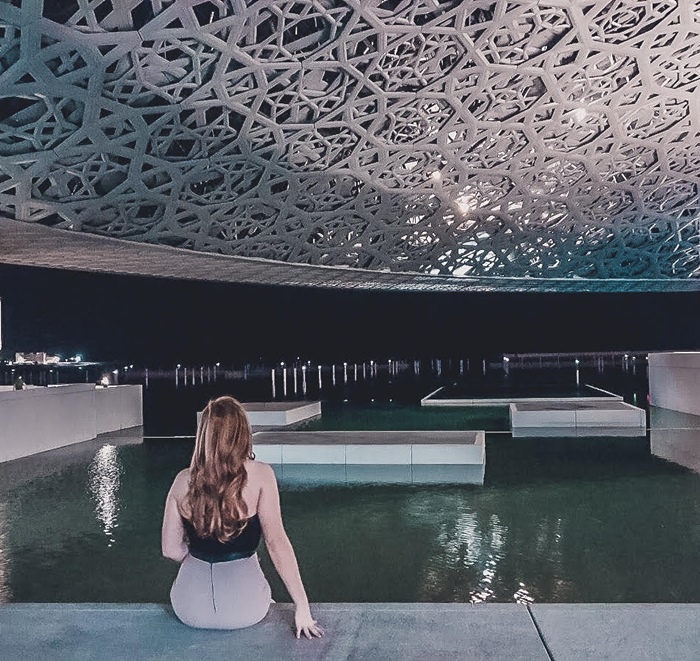 Of course as flight attendants we visit many amazing destinations as part of our job and so lots of the places I write about in my blog are where I have been during layovers, however equally many places I write about are places I have travelled to during my holidays and on days off! I am fortunate that being employed by an airline I have access to discounted flight tickets on standby travel, which certainly helps make it more affordable for me to travel. But even before I worked in an airline, travelling was always a priority for me and so that was where I would spend most of my money. Everything is about prioritising. Some people prioritise buying new clothes every week, or going out for dinner most evenings and you don't question how they afford this: this is how they choose to spend their money and it makes them happy. It's the exact same with travel. Many people who travel a lot are very similar in the fact that when they are not travelling they live a pretty minimalistic life, they compromise and cut back on non-essential or luxurious things: not going clothes shopping too often, cooking at home as opposed to eating out, taking public transport where necessary, skipping that morning Starbucks coffee. All these small things add up and make it easy to save money for travelling!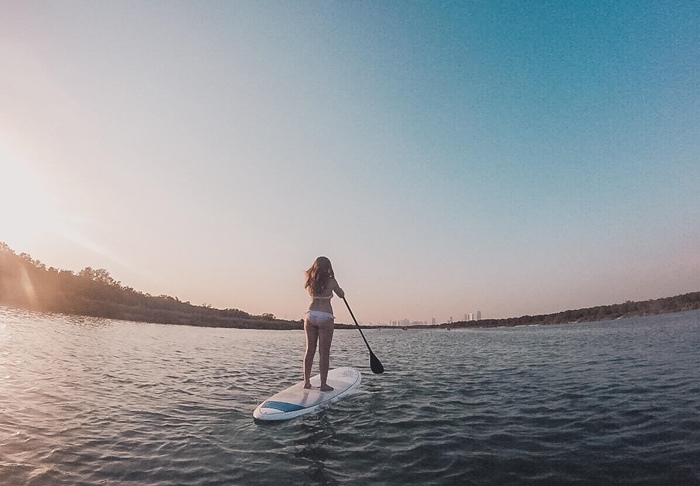 4. What's a common misconception you had about Dubai or the UAE that's been dispelled after you got here?
It is definitely a lot more relaxed out here than people back home believe it to be! Even though it is a Muslim country, many of the ex-pats who live here are not Muslim and so they are catered for very well: you can still buy pork and alcohol here if you wish, and the dress code is a lot more relaxed than other countries in the Middle East. Girls go on the beach in bikinis, they go on nights out dressed in the exact same way they would in Europe, and there are plenty of bars and clubs and ladies nights available. Also many ex-pats here only know a few words in Arabic as English is spoken by pretty much everyone here – you can get by so easily in the UAE without knowing any Arabic! For people leaving home to live in a new country for the first time, the UAE is actually surprisingly easy for many people to adapt to. Also another preconception people have about the UAE that I thought was important to mention, is that many people think everyone here is rich! Yes there are many extravagant buildings and lots of rich people with fancy cars, but the majority of ex-pats out here are just working hard to make a living, just like anywhere else in the world!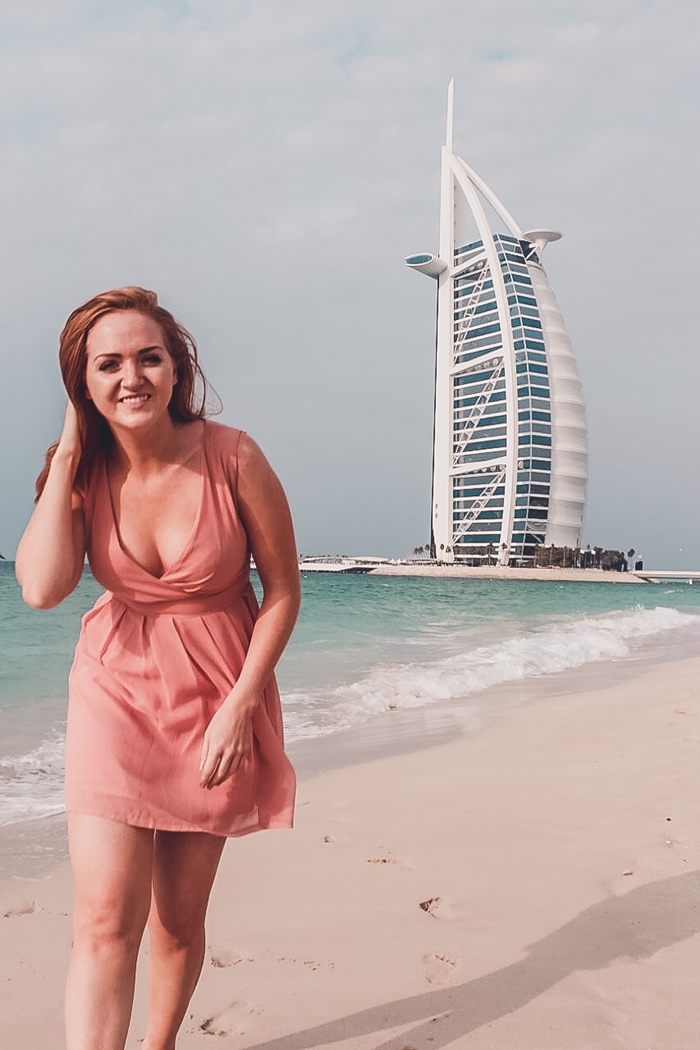 5. What are your top places to visit/attractions in the UAE?
Of course, visitors to the UAE NEED to see the Burj Khalifa in downtown Dubai and the Sheikh Zayed Mosque in Abu Dhabi, it's just a must when you are here! However, my absolute favourite thing to do in the UAE is to visit the desert. I just find it so calming, and luckily it is never far away, wherever you are in the UAE! Sure, a desert safari is nice, but the ultimate thing to do is to stay overnight in one of the luxury hotels in the desert, away from all the hustle and bustle and crowds. My favourite desert hotel has to be Qasr al Sarab, located a 2 hour drive from Abu Dhabi. The hotel setting is just incredible, surrounded by miles and miles of golden towering sand dunes: the perfect place to relax for a couple of days!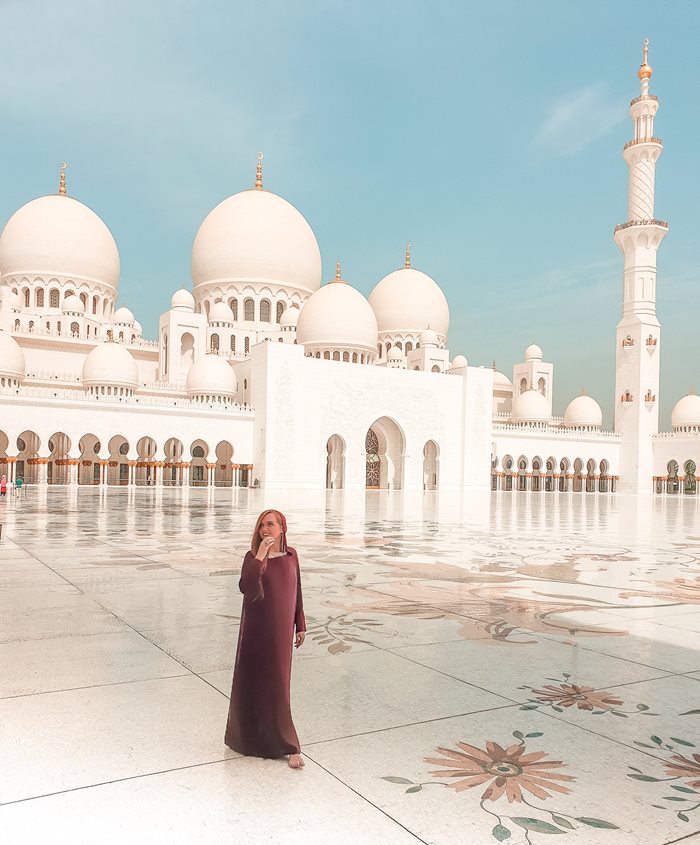 6. What are the top restaurants that you recommend in the UAE?
I must admit that I actually don't eat out a lot in the UAE (remember how I said earlier it's all about prioritising how you spend your money!). But one restaurant I do love is Mix by Alain du Casse at The Emerald Palace Kempinski, Dubai. I was lucky enough to be invited to the opening event a few months ago and the place blew me away so much! The location is perfect, overlooking the sea on one side and The Palm on the other side. The staff are fabulous, the food was divine, and the atmosphere is just amazing. The outside rooftop bar area is pretty awesome too!
The UAE has some amazing Friday brunches too – this is something that the UAE does so well and you must experience one if you haven't already! They are really fun, there is always a great atmosphere, and well – the food selection is just out of this world!
7. What are some of your most successful blog posts and what are they about?
Interestingly enough, although I write blog posts about places all over the world, the posts I write about The Middle East consistently do the best!  Travelling solo around Arabic countries as a Western woman, 10 things to do in Cairo and 10 things you need to know before you visit Iran all get a lot of views every month. Also my post How to survive long-haul flights: the ultimate top 10 tips! did pretty well, after all – I have a lot of experience in long-haul flights, and people were really interested to learn the flight attendant tips I included in there for surviving long flights! My 24 hour guides are also quite popular as people are often looking for one-day itineraries when they visit somewhere.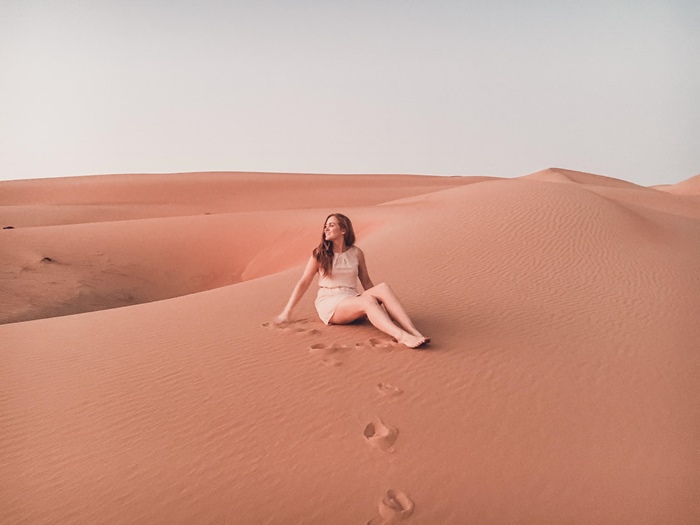 8. Name some of the bloggers/personalities whom you look up to and why?
Two of my favourite bloggers that I really admire are Ellie Green aka: The Ginger Wanderlust and Sophie Pearce aka: Third Eye Traveller, both female travel bloggers from the UK.
The Ginger Wanderlust was actually one of the first travel bloggers that I started following on Instagram and she provides some amazing articles on her blog to help you improve your photography and editing, both of which she is totally awesome at! What I love about The Ginger Wanderlust is that she openly travels on a budget and shares her money saving tips. Many influencers on Instagram will only talk about their luxurious hotel collaborations, they won't talk about the cheap places they stay in the other nights, or the ways they are trying to be thrifty and save money when travelling. But The Ginger Wanderlust DOES, and this definitely makes her more relatable to the general public, and I for one have huge respect for that.
Third Eye Traveller actually lived in India for a few years (hence her blog title) and she provides so much valuable information on her website for female solo travellers in particular. Her blog posts and suggested itineraries are so incredibly detailed and her passion for both travelling and blogging is evident in her work, which I love.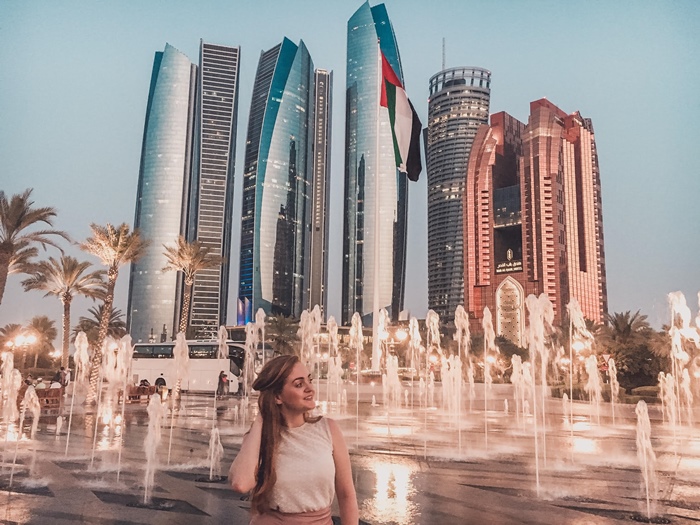 I think nowadays many people claim to be a travel blogger just because they have a big following on Instagram, but they don't even have their own website. It takes so much more than just pretty pictures to be a blogger, and Third Eye Traveller and The Ginger Wanderlust are a perfect example of the kind of travel blogger to look up to – they keep it real, they love slow travel, are not obsessed with getting THE shot for Instagram likes, and more importantly – they chase the places THEY want to visit and don't just follow the Instagram crowd! Many influencers are a copy/paste of each other these days, taking the same shots in the same places, and so to see these two just doing their own thing and staying unique and true to themselves is a real breath of fresh air and a real inspiration for me.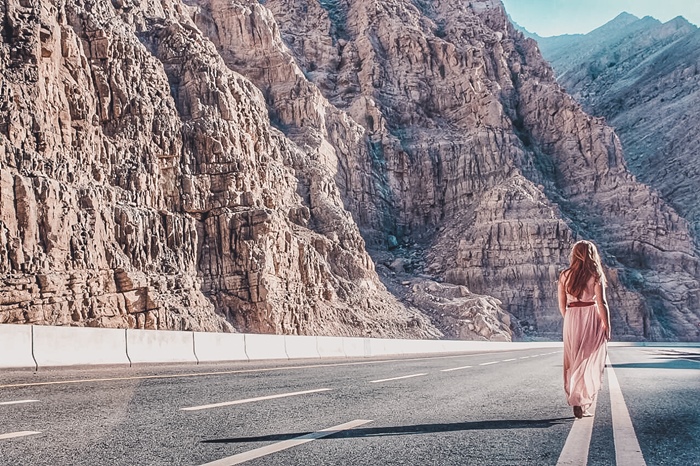 Blogging in the UAE can be tricky with the recently introduced UAE blogging laws, so the most important thing to bear in mind is to really love what you are doing and to always remember why you are doing it! Blogging takes up a lot of time, you're not gonna 'make it' overnight and it can be a long time before you see any rewards, but as long as you are determined and have the passion and enjoy writing and creating content, it'll show through and you'll go far! You will learn so much when you start blogging, and as long as your focus is not on making money (at least to begin with), but on providing your readers with useful information, you're onto a winner. Don't be afraid to invest in yourself and take a course if you need, perhaps on how to use social media to help your blog gain exposure, or learning about SEO or photography editing. You'll gain a tonne of useful information, you'll learn the importance of networking and it will really help you in the long run. And last but not least, be unique: be you!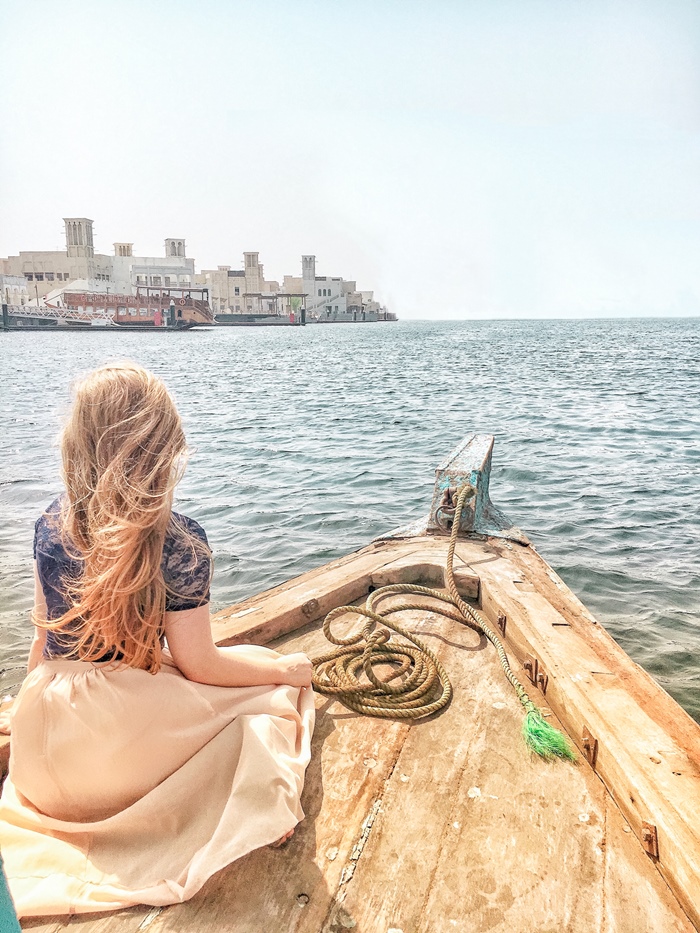 Connect with Catrina on Social Media
For any collaborations in the UAE, contact Catrina by email: 24hourslayover@gmail.com
Alternatively, visit her website or social media channels to see more!
Website: http://24hourslayover.com/
Instagram: https://www.instagram.com/24hourslayover
Facebook: https://www.facebook.com/24hourslayover
*Images provided by Catrina