Are you looking for an authentic barbecue experience in Dubai? If so, then Big T Barbecue is the place to visit! Located in Al Quoz industrial area, this restaurant specializes in grilled brisket and other delicious grills.
We visited this kitchen in Al Quoz one weekend after finding photos and videos on Instagram about their amazing food. Though the restaurant wasn't fully completed, we could tell from the crowd and the line that it was a popular spot. We waited 45 minutes to get to our line and about 45 minutes for our food to be delivered.
Note: The prices mentioned in the post may change without prior notice. Please check with the restaurant to check the latest prices of their food.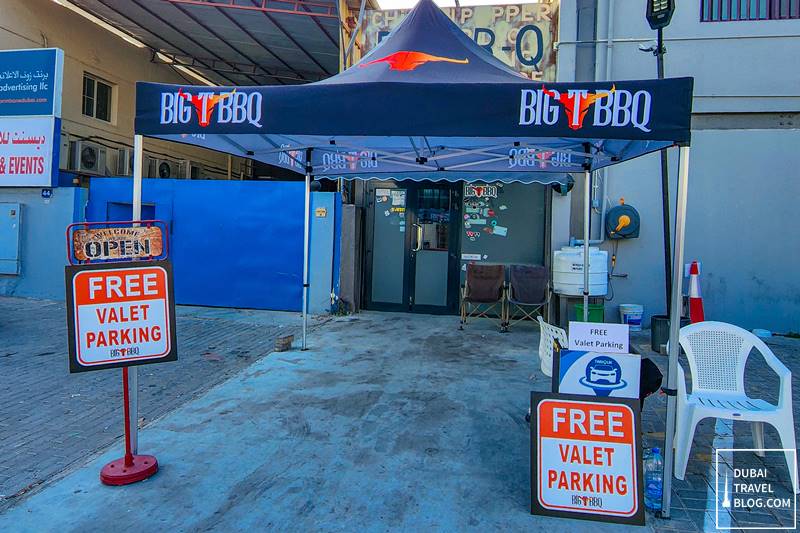 valet parking is now available (free)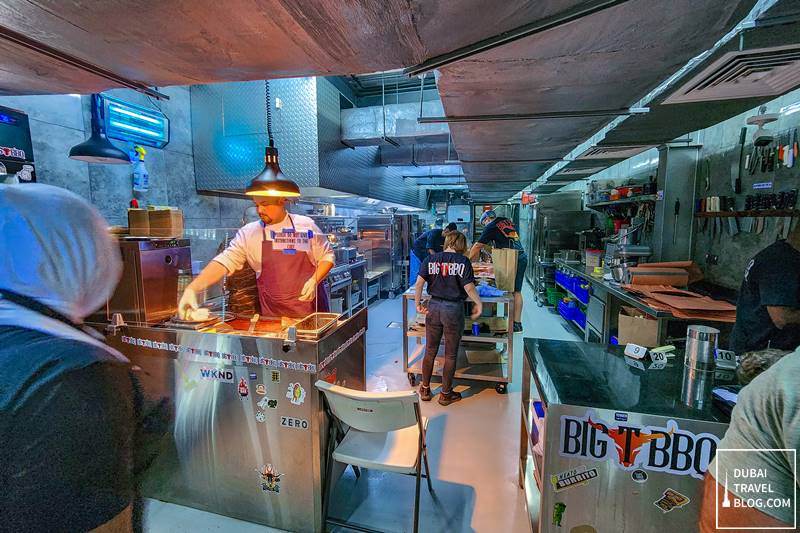 their kitchen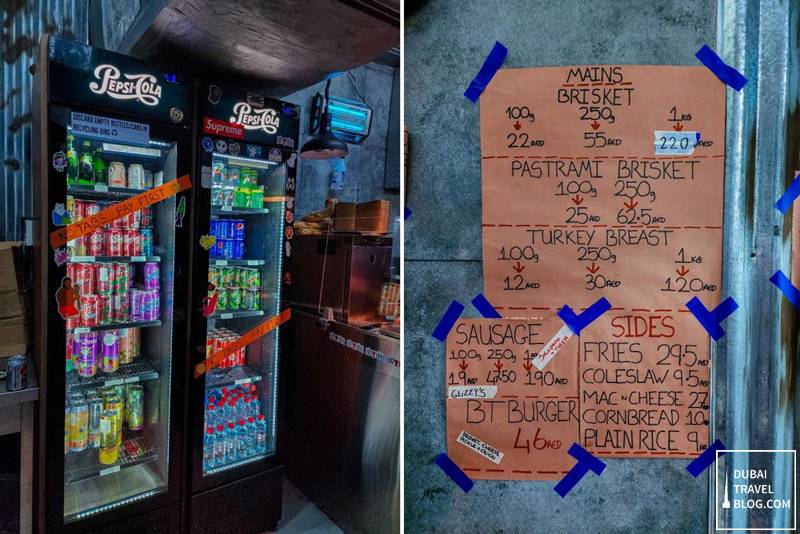 sodas and drinks – food menu on their wall
BigTBarbecue Restaurant: Nothing Fancy, Just Good Old Delicious Quality Grills
BigTBarbecue is a no-frills type of BBQ kitchen with no salt tricks or techniques. The food is quality and you can expect honest, good old barbecue here. Plus, they offer free bottled water and free drinks for kids! Big T Barbecue is only available during weekends (Friday, Saturday & Sunday) so make sure to visit them then if you're in Dubai looking for an authentic BBQ experience.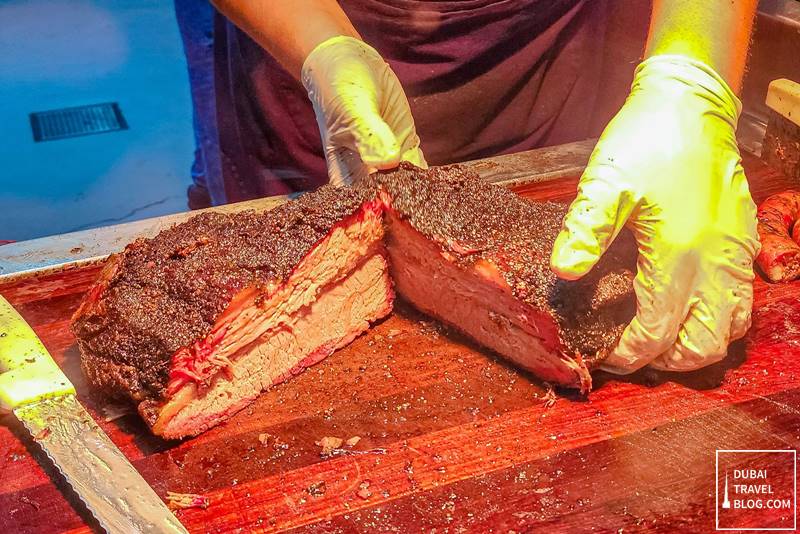 delicious beef brisket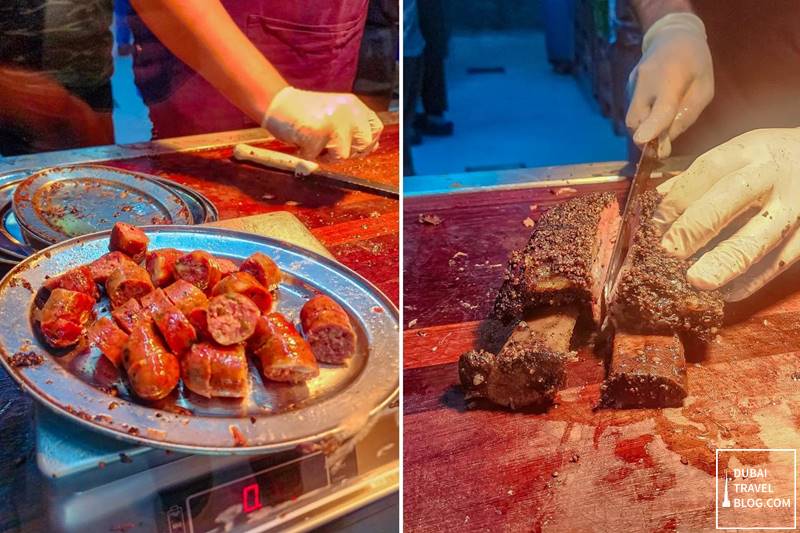 sausage – ribs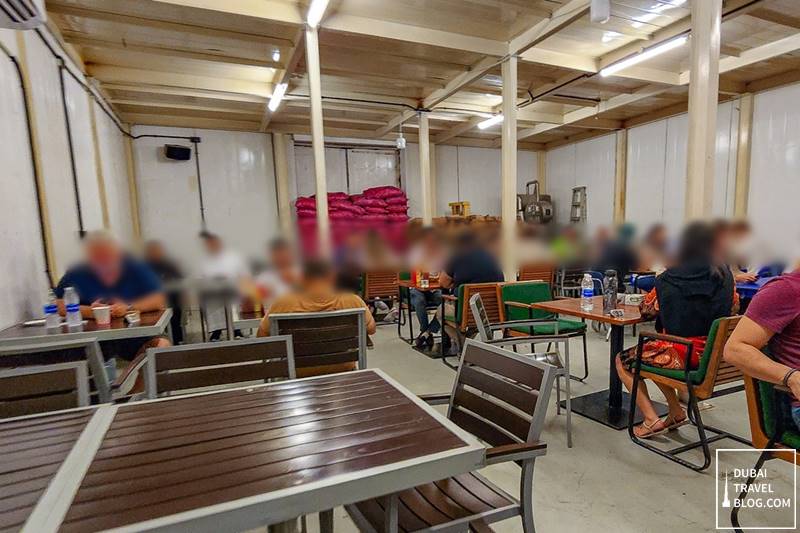 food seating area
The restaurant is not for those looking for a fancy or luxury experience. It's an honest-to-goodness barbecue shop. The restaurant is not even fully completed and they are slowly building their business.
It is currently a very popular spot and they get sold out at the end of the day which made us very relieved to get our order before it was too late.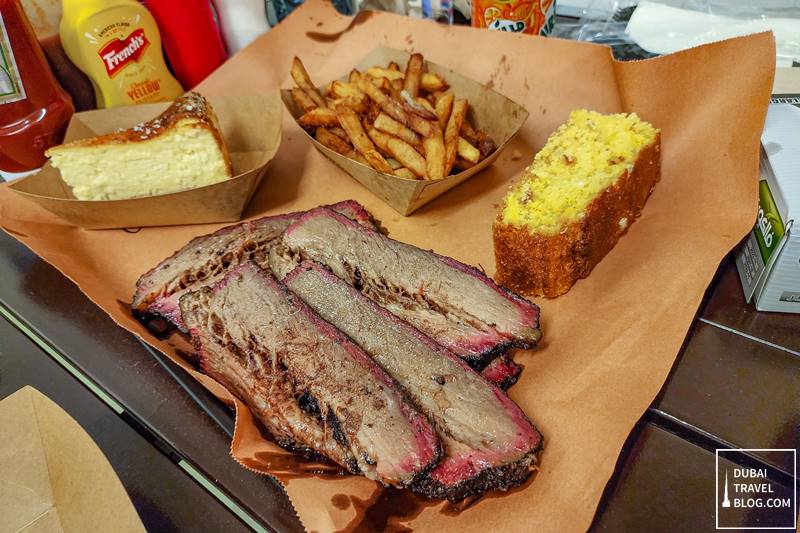 our food served to us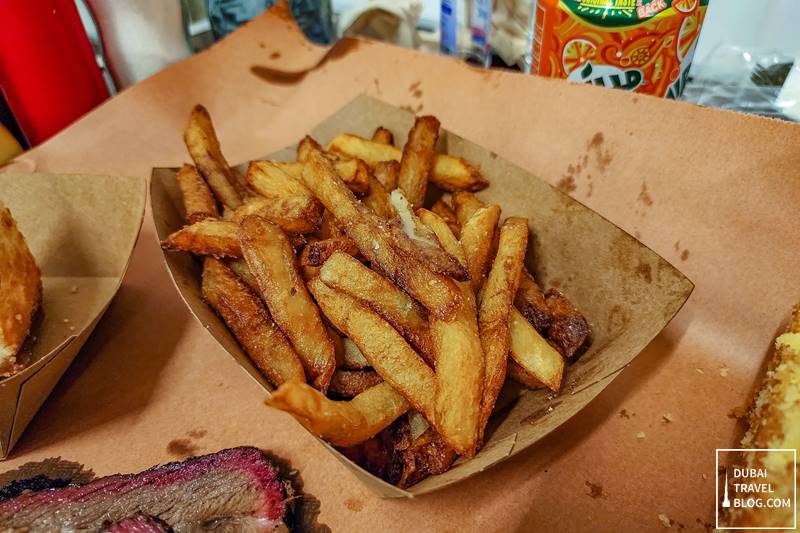 tasty fries
We ordered brisket, sausages, french fries, cornbread, and coleslaw. They also have banana pudding and NY cheesecake for dessert.
They also have burgers, burnt ends, and ribs and they are constantly updating their menu based on their availability.
We visited Big T Barbecue twice. We haven't tried their ribs or their burgers yet but we can say that the beef brisket and their fries are the stars.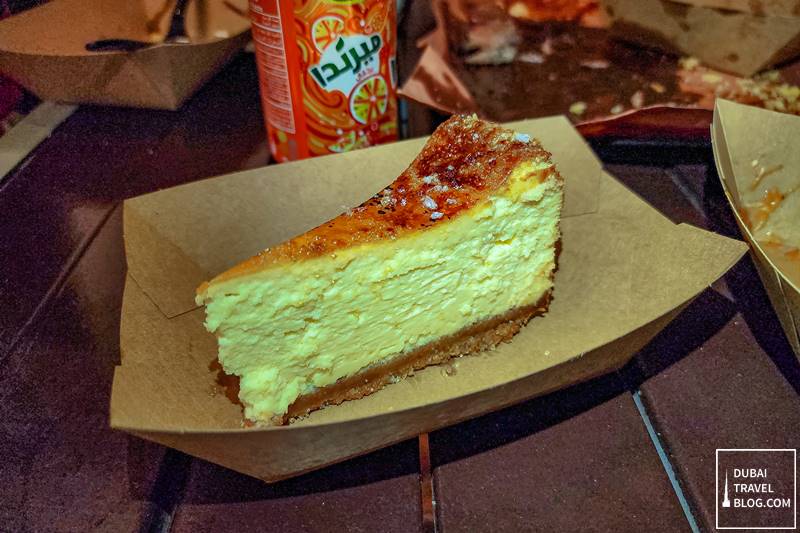 New York Cheesecake for dessert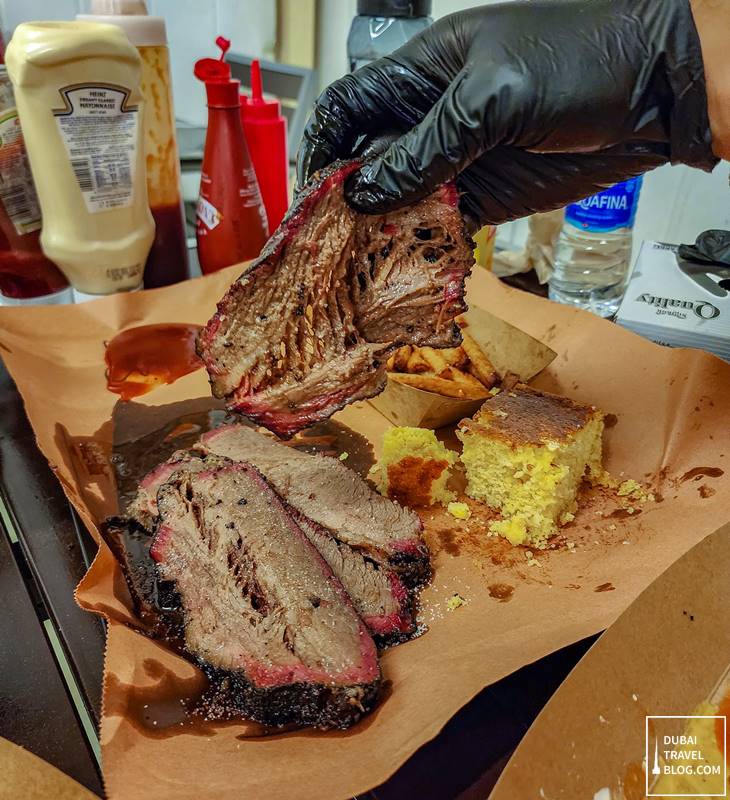 soft and tender briskets!
12 Photos of BigTBarbecue Kitchen Dubai
Here are some pictures of the place based on our experience:
Video: Big T Barbecue Dubai
Check out this short video clip of the briskets at BigT Barbecue:
Summary
One more thing to highlight in this restaurant is the honesty and realness which is evident when you visit their Instagram account – @bigtbarbecue. You will get an idea of how they started from scratch, how busy they get, and what steps they take in order to provide good service and their customers the best barbecue experience in town. They are far from perfect which they acknowledge beforehand.
That's why if you're looking for an honest, good old barbecue experience then you should visit Big T Barbecue in Dubai. It's a must-try in Dubai for those looking for good quality meaty barbecue with no frills attached.
Contact Information
BigTBarbecue Dubai
Address: Warehouse 30, street 24 – Al Quoz Industrial Area 4 – Dubai
Phone: 058 886 7569
Instagram: @bigtbarbecue
Google Map Location
Please check out the map guide to the location of BigTBarbecue Dubai in Al Quoz. Valet parking is now available.