I finally got to drop by the Apple Store at the Mall of the Emirates. Sometime in October, they announced that an official Apple shop would be opened in the UAE. Speculations were that it was going to be in Abu Dhabi, but reports on Emirates 24/7 and Dubai social media channels surfaced and there was going to be two flagship stores to be set up – one in Dubai (in MOE) and one in Abu Dhabi (in Yas Mall).
Known to be the 'largest Apple retail store in the world', the Dubai branch opening welcomed Apple product enthusiasts with employees of different backgrounds. The shop is equipped to serve clients in over 26 languages.
Apple Store in Dubai – MOE
We don't usually go out to this side of Dubai because it's a bit far from our apartment. Our go-to mall is The Dubai Mall cause it's nearer. But we've heard that MOE had a new extension with new restaurants and shopping options, Apple being one of them. We arrived at the shop 2 months after it opened. Located at the 2nd level of MOE (near the Fashion District), the shop is very spacious and had plenty of units (iPad, iMac, Macbook, iPhone, Apple Watch, Beats Headphone) for people to try them out. Here are some of the many photos I've taken during our visit in the shop.
Camera Used: Fujifilm X-E1 with 18-55mm f2.8 lens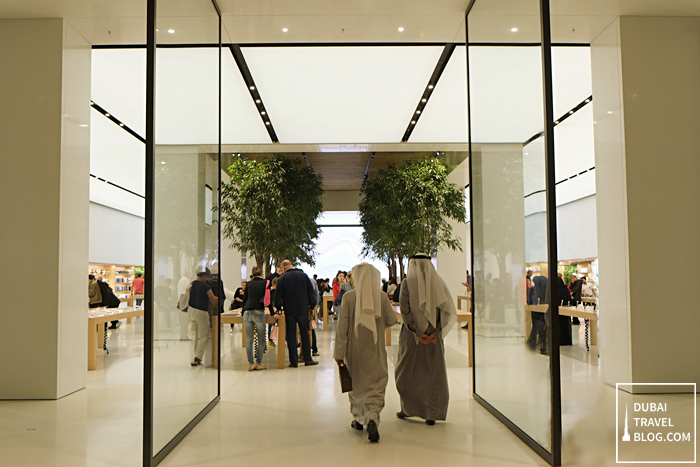 entering the shop
iPhone Cases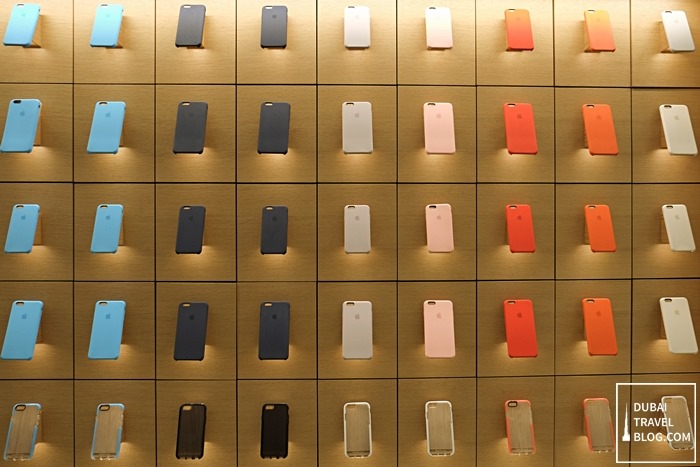 colors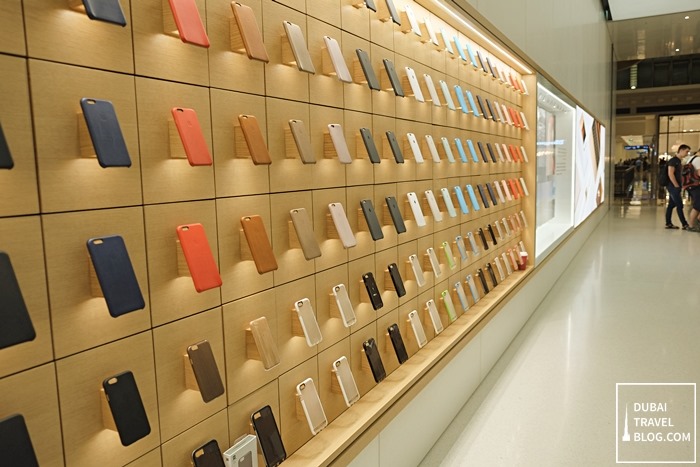 these are drawers where you can pull and get the stock based on the design
Beats Headphones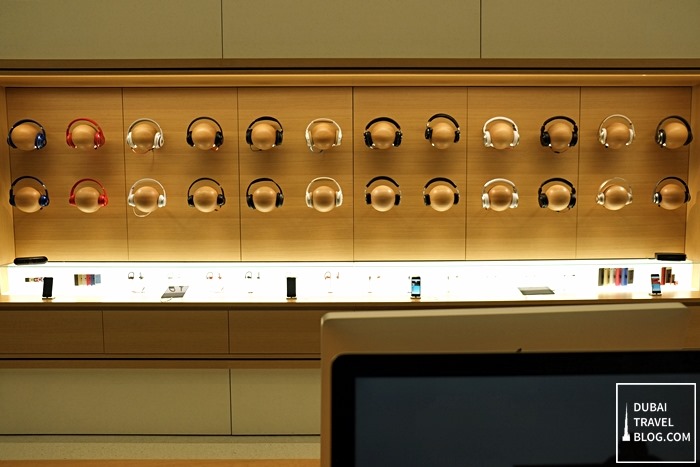 Beats Headphones
closer look
Apple Watches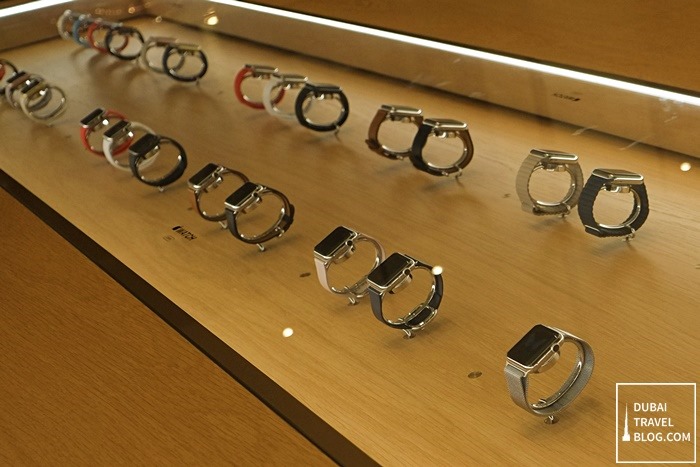 Apple watches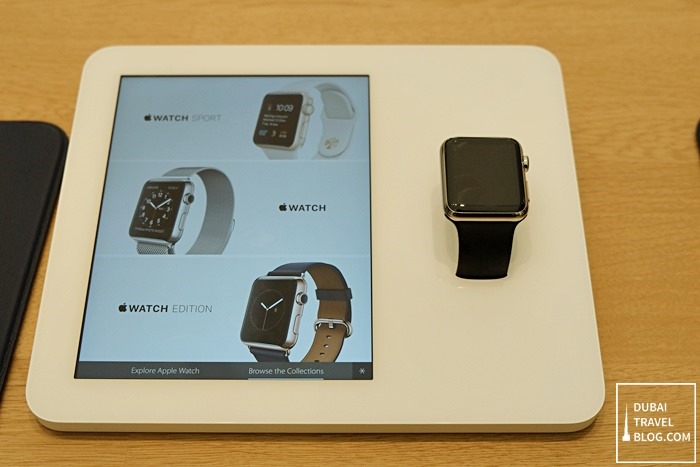 Apple Watch
Design on the wall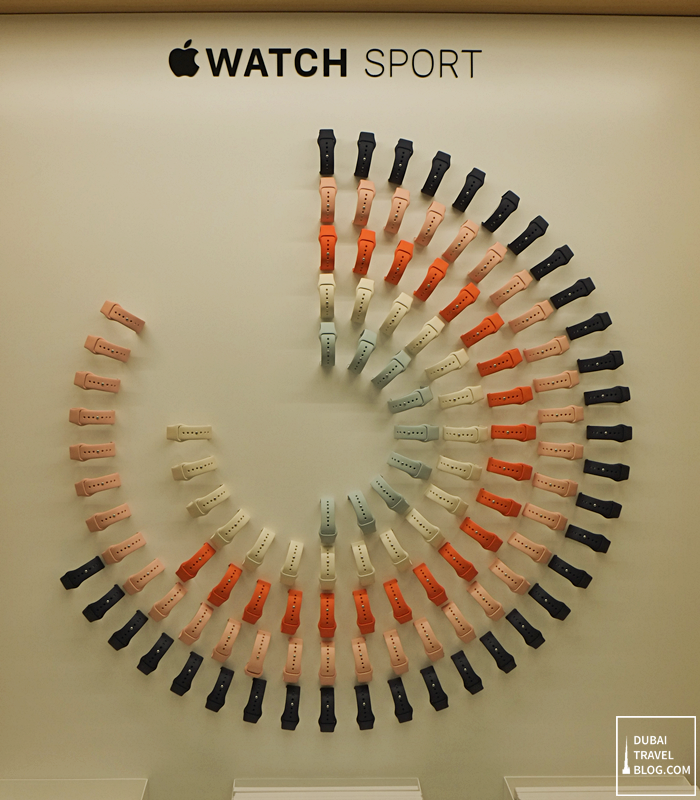 design on the wall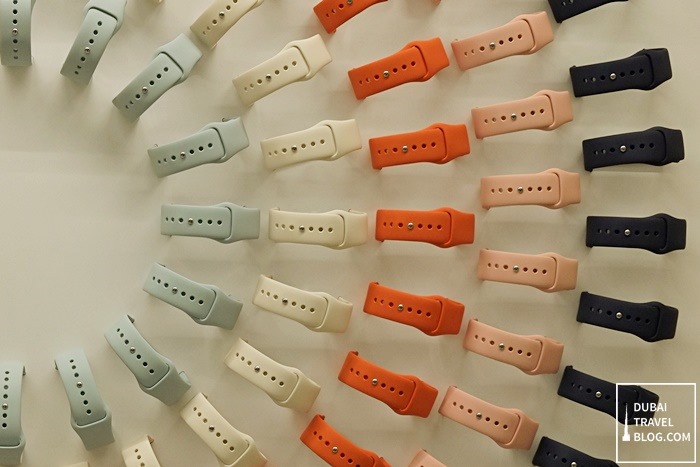 closer view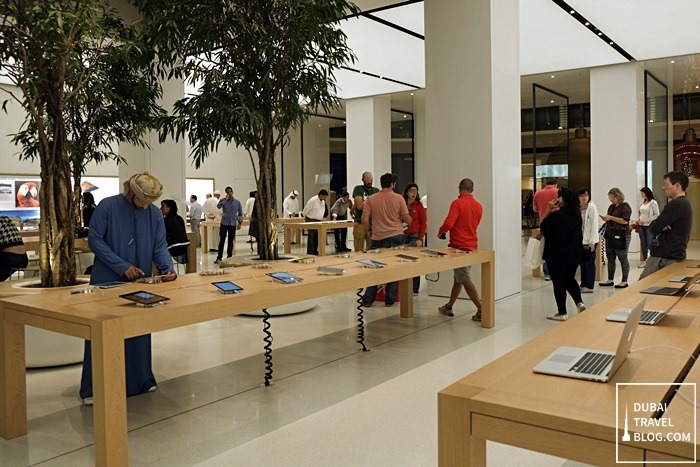 iPads for you to test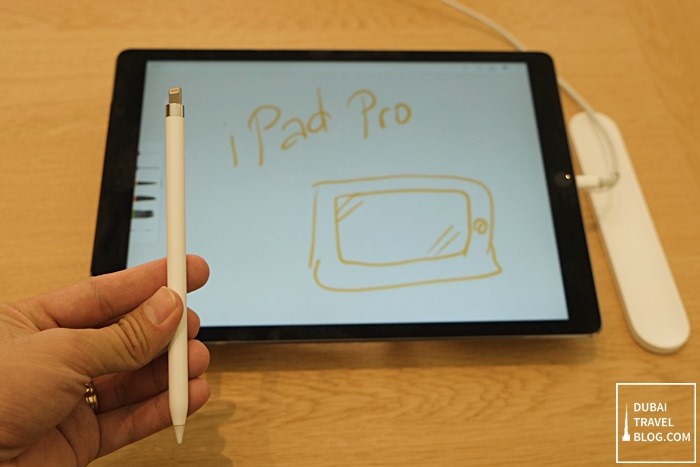 new iPad Pro with Apple Pencil
iPhone Interactive Display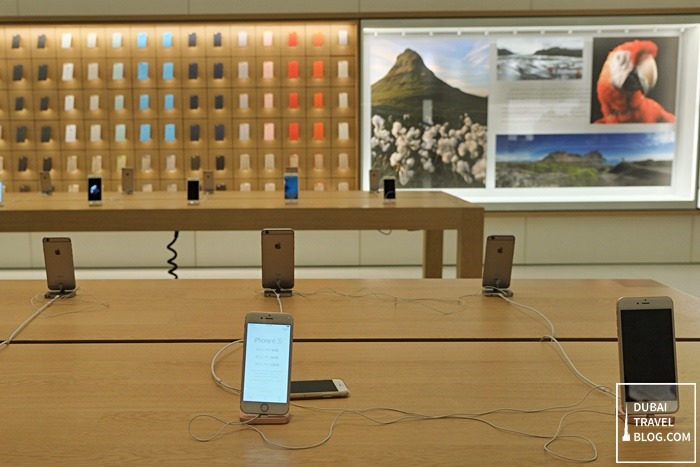 iPhones
iMac Display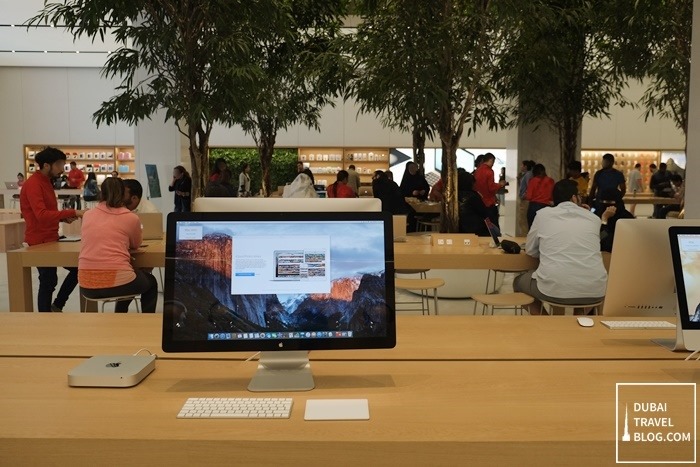 iMac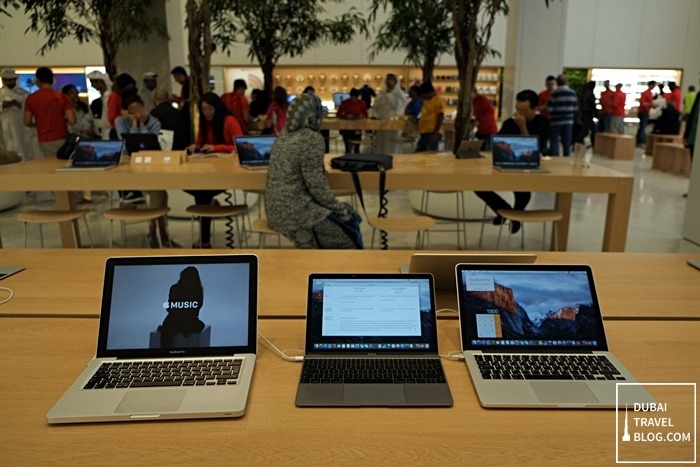 Macbook Pro, Macbook Air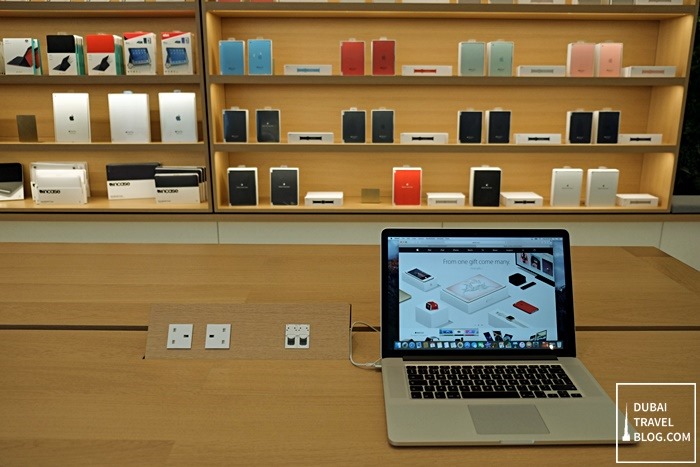 Charging station
Huge Screen Display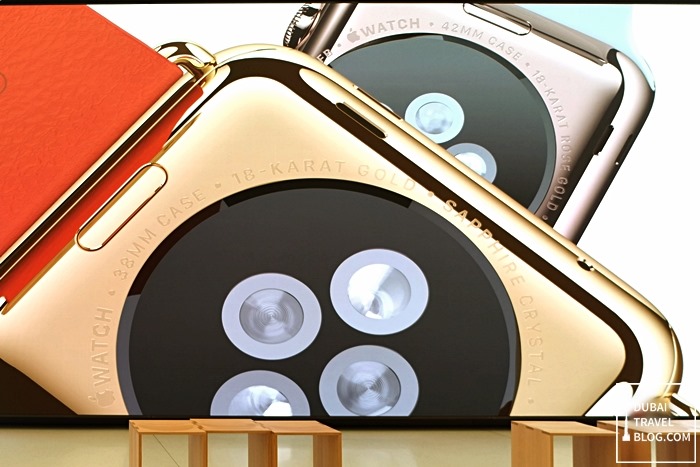 Apple Watch presentation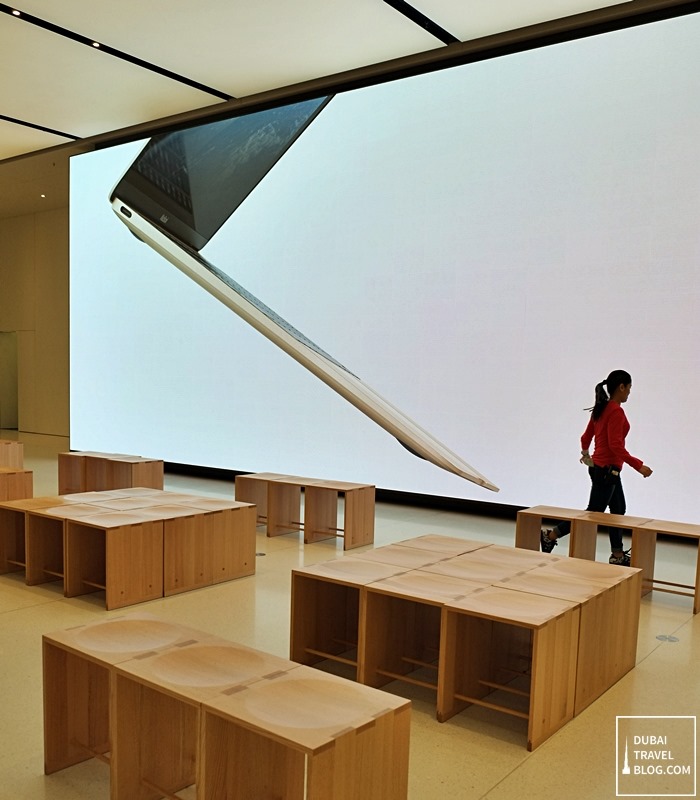 chairs in front of the screen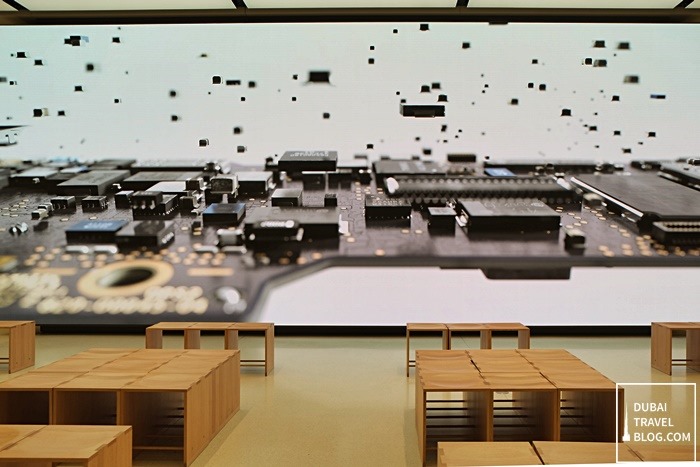 huge screen display!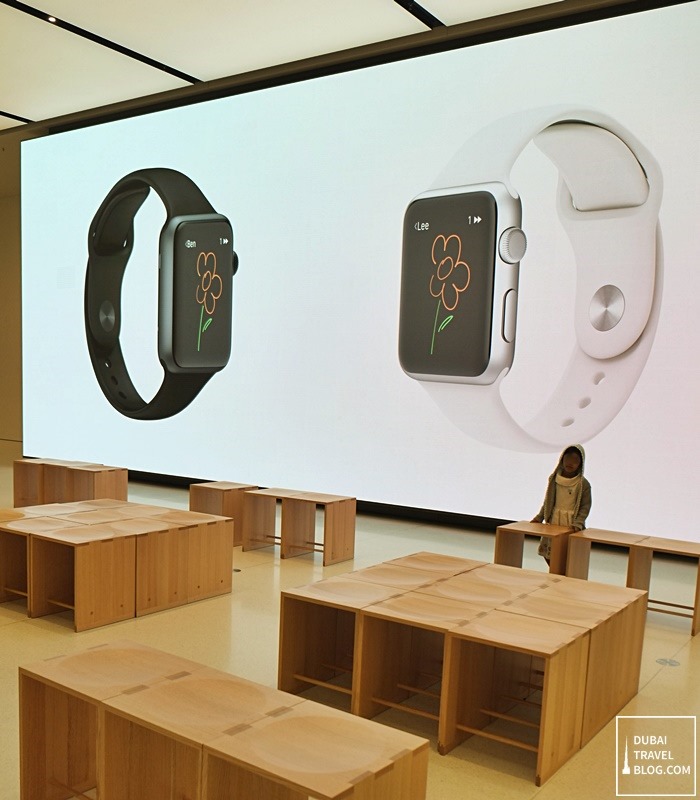 screen presentation in front
Last Look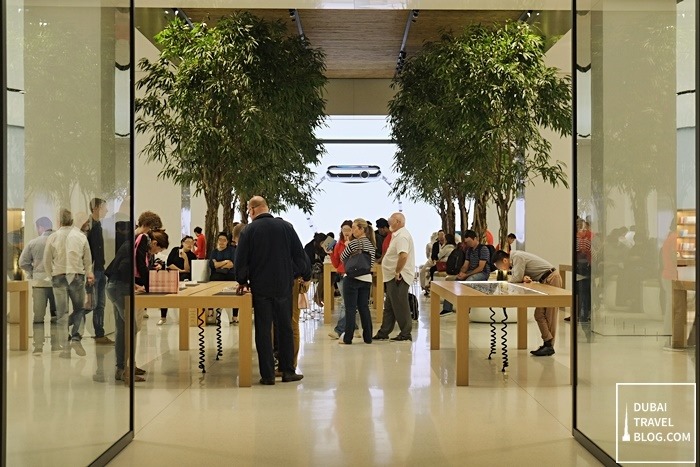 busy time but still have more than enough room
True to the Apple Store concept, the shop feature interactive displays where shoppers can try these products and get first-hand experienced before buying. We arrived in a busy time, but we still had more than enough space to browse. The center had this university-campus feel with trees. I'm not sure if this was the intention of the shop designers but it sure did look like I was in a university with a lot of interaction between customers and staff. You can even plug in your device to 'hang out'.
My wife is a fan of Apple products, and I'm starting to consider investing in a Macbook Pro sometime in the future (for my Dubai blog and photo editing projects) so it was nice to stay comfortably in the shop while browsing through the merchandise. Maybe one day I'll get to have my own Apple product and I'll get it here in Dubai.
How to Get There:
Nearest Metro Station – Mall of the Emirates Metro station – Red Line
Address: Level 2, Mall of the Emirates – beside Harvey Nichols in the Fashion district
Contact Number: 800 04441819
Opening Hours:
Sunday to Wednesday: 10am – 10pm
Thursday to Saturday: 10am – 12mn