Al Mashowa Emirati Seafood restaurant has opened to the public and my wife and I were able to drop by to sample their specialties. Al Mashowa means 'boat' in Emirati dialect, and this restaurant offers an authentic Emirati seafood dining experience.
Located in Citywalk Dubai (in front of Hub Zero), Al Mashowa's menu is inspired by flavours of traditional ingredients that are served in Emirati households. They pride themselves in using only local fresh fish. We had quite a feast of fresh seafood during our visit.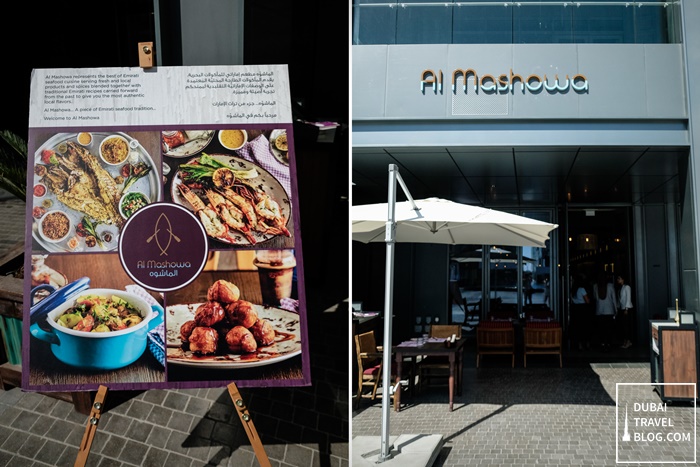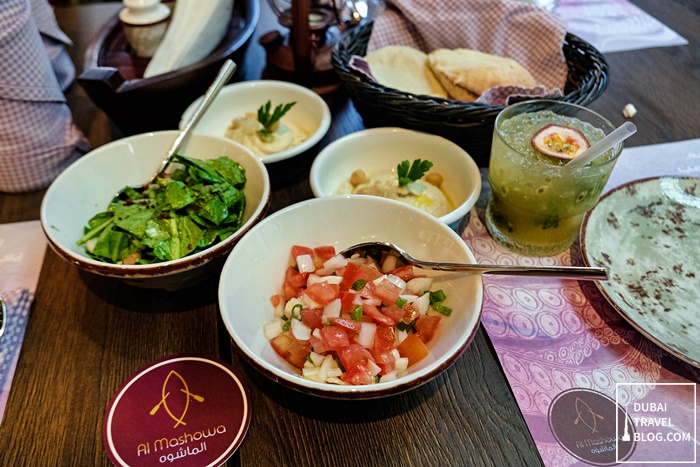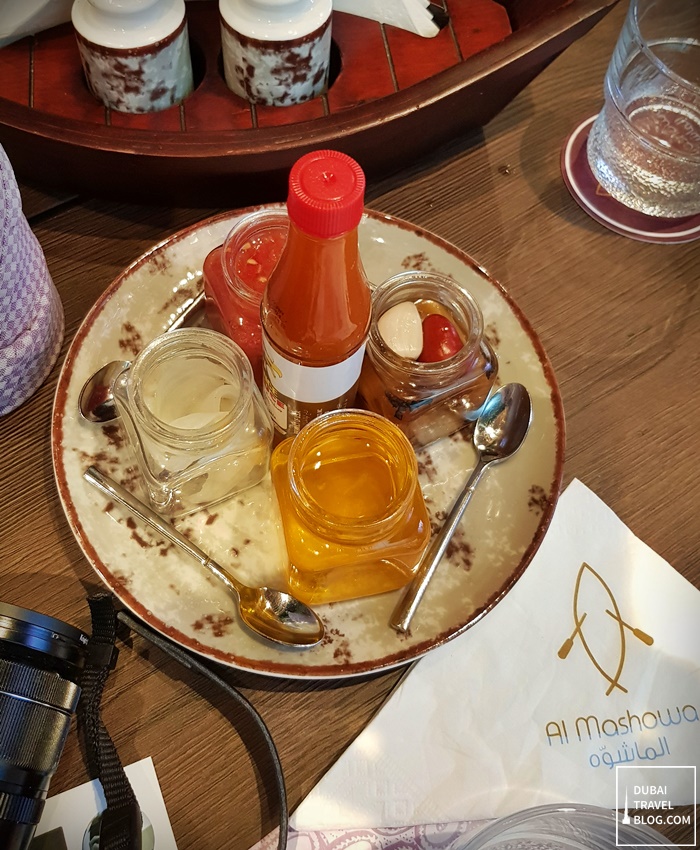 Al Mashowa at Citywalk, Al Safa Dubai
Head chef Bilal Hasan Saleh placed his skills to work in creating signature menu dishes available for everyone. The menu is dominated by traditional seafood items such as Al Mashowa Gbaab, a chargrilled whole tuna with Radish Salad, and the Muhammar Safi Matfi, a whole safi fish in tomato and dry lime gravy.
The food is composed of fresh local produce as well as local spices mixed together to create time-honored Emirati dishes.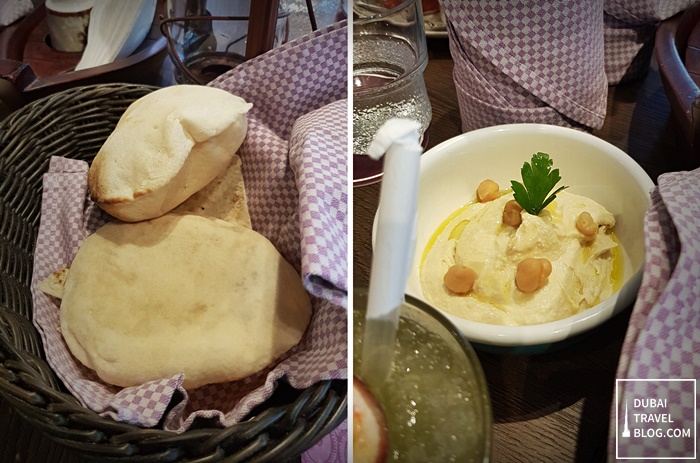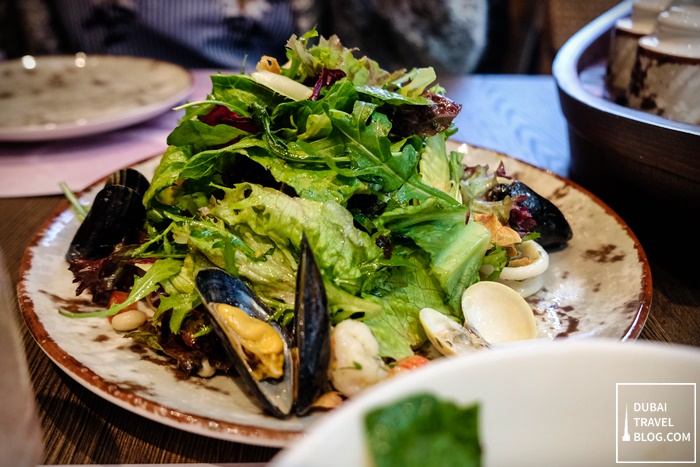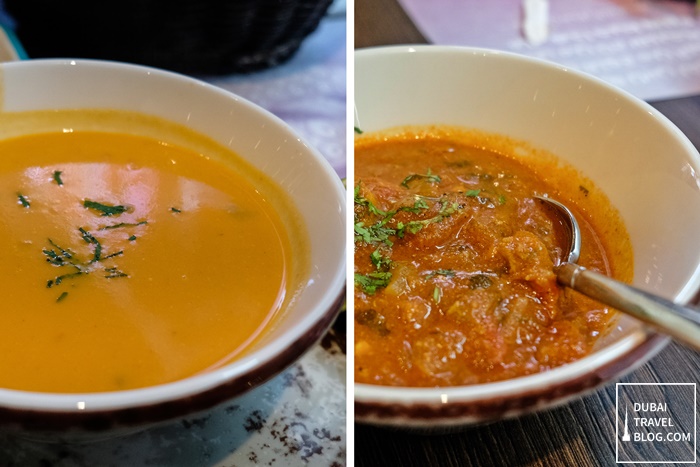 While we enjoyed plenty of seafood dishes, those who are fond of meat can still enjoy a handful of Middle Eastern favourites such as fresh lamb grilled kebabs as well as Emirati version of biryani and other signature dishes.
Desserts should also not be forgotten as Al Mashowa offers a variety which include luqaimat , batheetha, khabesa, and asidat bobar.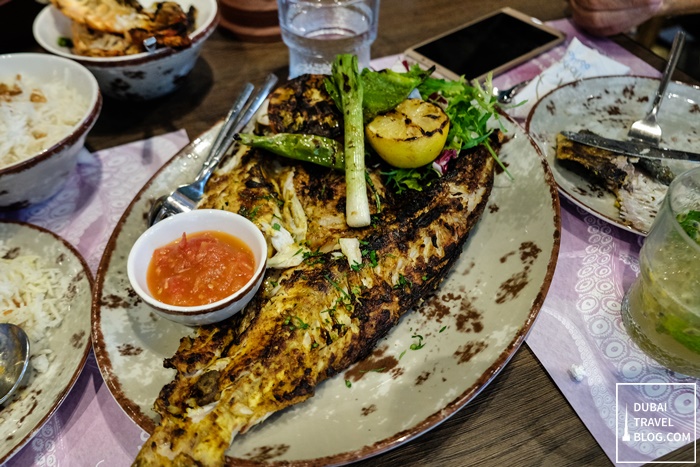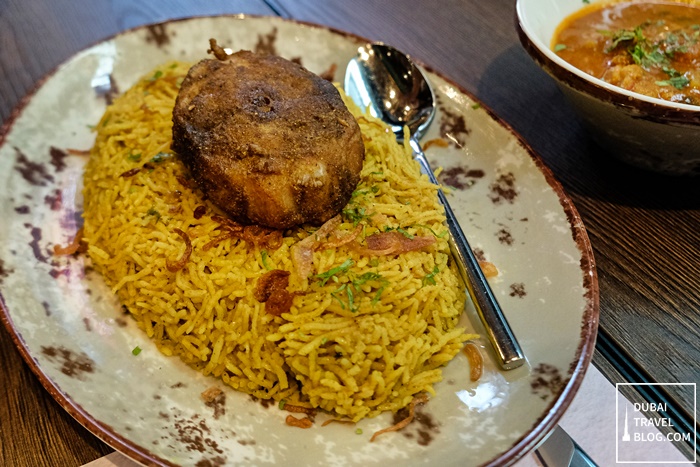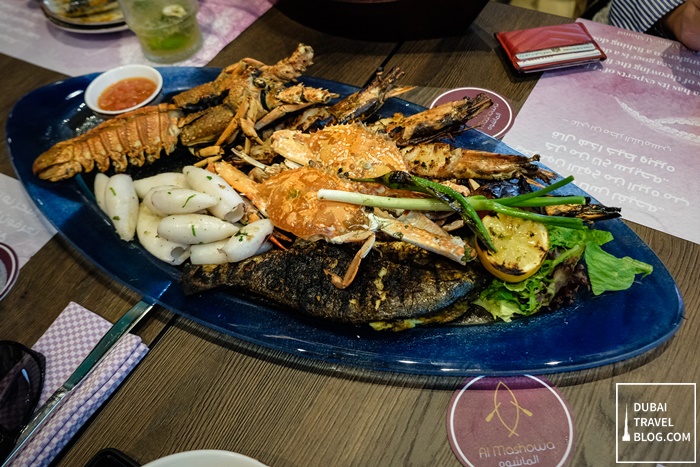 For those of you looking to sample UAE local food, head on over to Al Mashowa in Citywalk Dubai.
Address: City Walk Dubai, Al Safa, United Arab Emirates
Telephone: +971 (0)4 590 5455
Facebook: facebook.com/almashowa/
Instagram: @almashowa